Regulations On The Home Schooling Of Your Child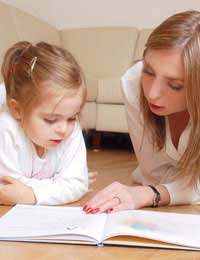 There are around 50,000-80,000 home educated children in the UK. Home education can be highly fulfilling for children and can lead to children achieving better than average qualifications. Having been home educated does not prevent a young person from going on to university and having fulfilling careers. Indeed in the US, where home education is more commonplace, many universities and employers seek out home educated young people in their recruitment efforts.
There are a number of reasons why a parent might want to educate their child at home. Some parents opt to home-school because of lifestyle or family reasons, while others do so because of negative school experiences like Bullying, Expulsion, difficulty getting a child into the school of choice, or some problem specific to an individual school.
Socialisation
The main question raised about home education relates to socialisation. With so many home-educated young people in the UK there are now many local support groups all over the UK. These groups often hold regular meetings and are frequently networked with each other through the internet. Home-educated students rarely find socialisation to be an issue.
The law
Under Section 7 of the 1996 education act, parents are responsible for ensuring that their children receive an education suitable to their age ability and aptitude, as well as any special needs he or she may have. The following home-schooling rules apply in England and Wales:
You do not need the permission of an LEA to home educate a child (unless the child attends a special needs school)
You do not have to hold any particular qualifications to home educate your child
There are no predetermined hours or times that you must tutor your child at home
You do not have to conform to the National Curriculum
You can home educate a child with special needs
Home educated children are not required to undertake examinations or SATs
Your Local Education Authority
When considering home education it is wise to consider all of your options carefully and discuss the idea with your child. If you have specific issues with the school, you should consider discussing these with the school and possibly with the Local Children's Services (LEA).
If your child is currently in school, you are required to inform your child's head teacher in writing before you withdraw your child. The head teacher will then inform the (LEA) and remove your child from the school's register. There is no legal requirement for you to allow the local authority access to either your home or child.
The Education Welfare Service (EWS) will almost certainly make contact with you to ensure that you are meeting your duty to provide an education to your child. However, you should be allowed some short period to settle in to your new routine before having to supply detailed information on your provision.
If they are unhappy about your provision, they will write to you to explain their concerns and ask for further information. In rare cases, if the local authority remains unsatisfied with your provision, they can issue a School Attendance Order which requires you to either provide further evidence of education or enrol your child at a school named in the order within 15 days. Such an order can be challenged in court. In all the actions they take the Local Authority must act in the best interests of the child.
You might also like...
My 16 year old daughter was nadly bullied st school to the point of being in danger her mum my ex wife kicked her out at 13 i have had her since. I tried to homeschool her but when she turned 14 she refused to carry on. Now she turning 16 this week she believes she can get a job and ho collage with out taking her gcses. Im worried as she needs the qulifcations to do both snd that i will be taken to court or she taken from me. She has other issues because of her mothers way and she suffers from anxity and panic attacks.
Tony tats
- 19-Mar-19 @ 1:35 AM
I want to home school my son who's downsyndrome and i dont know where to start because i have difficulty sending him to schoolevery morning
Farhiya
- 24-Feb-19 @ 6:03 AM
I don't like going to school, it makes me so anxious and scared to go I'm everyday and be under the pressure that the teachers give me and others. If I was home schooled I think I would be able to concentrate more Becasue the teachers don't even realise you are there half the time.
Hi, we have recently decided to take our 2 children, aged 5 and 8 out of school as the school is terrible.We are homeschooling, and have written to the school to let them know of our decision.We have also put our childrens names down on other school waiting lists.Does the law say we cannot home educate temporarily until another school place has become available?
sere
- 14-Jan-19 @ 3:28 PM
Just wanted to add to a few questions below. My son is 16 , has aspergers and has been educating himself since halfway through year 9. Before that he struggled in year 7 and 8- was mostly absent. Taking him out of school ( he became suicidal) is the best thing we could have done. He had some months of decompressing and for the past year and a half has been teaching himself all sorts of things- I did pay for a German tutor, only three lessons and he sat his German gcse last June- got a B. After school had advised me he was too behind to take his gcse. He is now working through the revision guides for the subjects he wants to take, and has done a fast tract Maths and English language course, which we paid for. He will take 7 gcse's In May/June. Ofcourse he is lonely sometimes, and unable to study and feeling worried etc/ but he is part of scouts, and has a job which is really good for him. He wants to go to into Sixth Form - we will try this but to answer the question below, ofcourse you can take your son out of college again. Neither gcse's Or a levels are compulsory and there are so many routes to university if that is what he wants- or jobs, apprenticeships etc- I also think that thinking of homeschooling as something you have to do to your child is not helpful. The best way - I think- is to support and help with the things he or she is interested in. For example, when my son wanted to know what it would take to become a doctor, we went to a university open day- which was really useful- and free.
Aduki
- 12-Jan-19 @ 11:19 AM
My son was home educated for 4 years and started college in September (aged 16). Unfortunately he is not coping - he has aspergers (pda) and anxiety. Can he go back to being home educated? (He recently turned 17).
Me65
- 15-Dec-18 @ 12:05 AM
My 13 yr old son hasn't left my house since April this year .. as a result the educational welfare are taking me to court .. he's waiting to see camms but the list is endless .I want to home school him as he's got social anxiety plus depression but don't know how to go about it .. do you have to pay a tutor or is there a website I can down load the work .. any advice would be appreciated
Donna
- 3-Dec-18 @ 5:20 PM
My 12 year old is at high school and doing very well in all the top sets for all classes, she suffers from anxiety and the school were being great with this until this Sept when it turned to an academy school, now they seem to be going out of their way to cause her more anxiety. Im a single parent who works part time on a low income. Im considering home educating her but am worried that i may not be able to, time, resources ect. Any advice would be greatly appreciated
Penny
- 1-Nov-18 @ 4:43 PM
Do I need permission to take my child of the school to take my child out of school in New Jersey?
Hi I'm looking at home schooling my 15 years old she is in her last year but is very depressed due to bullying is there a set amount of hour a that has to be done with this
Stacey
- 31-Oct-18 @ 7:41 PM
Hello my disabled daughter has many health issues and so is of school from time to time she is a twin altho she copes really well in a mainstream sch she is currently in a wheelchair and the school have no one to help her get around am I legally allowed to home school her she's in her final year if so where do I start to get the correct work she needs please
Snazzy
- 21-Oct-18 @ 2:33 PM
I've been homeschooling for 3 weeks now and my son is fully enjoying it, my ex (not husband) has put in a court order to try and stop me homeschooling what are my rights?
Emma
- 19-Oct-18 @ 11:01 PM
My son started School in Sept aged 4 and a half and so far in the 5 weeks there he has been bitten,headbutted strangled and had his hair cut by one specific pupil,this week he retaliated by biting the child back and has been punished by being excluded,the other child has had no punishment at all. l now want to take my son out and home ed him where can l go for info and what do l have to do.
Cat
- 11-Oct-18 @ 11:55 PM
My sons 6 and has been in reception class for 2 years he's just gone in to year one and he's just getting his one on one and a plan. Iv put his name down for a place in a school that could meet his needs but there's a long waiting list. The school he's at right now is telling me he isn't coping well in school and he's only just gone back in September they keep saying they need more funding to help them out so I'm thinking of home schooling my son but I don't know where to go to get information.
Christine
- 2-Oct-18 @ 5:17 PM
I am thinking of home schooling my child. If I wish to withdraw my child from school is there a best time to do it such as halfway through a term or the end of a term or can it be done anytime? Thank you. I
Chellie
- 1-Oct-18 @ 9:17 AM
I need to home school my 11 year old he should have started secondary school a couple of weeks back but due to awful circumstances has not been able to, We are moving from England to Wales to start a new life but do not know when hopefully really soon, I do not want to keep him out of education so need to home school him to get to a level where he can join year 7 when we get there! What do I do? Are there packs or anything I can order?? Really do need Help our whole world has fallen apart
Dotty76
- 22-Sep-18 @ 10:12 PM
My mum is homeschooling my brother and wants to know what age he can stop being homeschooled.
Phoebe
- 21-Sep-18 @ 10:15 PM
Alicia87 - Your Question:
My sister has chosen to homeschool her son from September next year. My son is the same age, would she also be allowed, legally to homeschool my son too ?
---
Our Response:
As long as you are providing a suitable education for your child, this would usually be considered acceptable.
LawAndParents
- 12-Sep-18 @ 10:00 AM
My sister has chosen to homeschool her son from September next year. My son is the same age, would she also be allowed, legally to homeschool my son too ?
Alicia87
- 11-Sep-18 @ 2:40 AM
I need advice I'm 12 years old and my twin sister bullies me at home and at school and it's effecting both my social life and my education and I wish to be homeschooled but my mother won't allow it. Is she Wright not to take me out of school Or should I do it so my education may improve
Madz
- 10-Sep-18 @ 6:27 PM
My daughter is 15 years old and wantsbto drop out of school. She has been struggling with several battles against mental health and we have discussed dropping out of school. We think this would be the best decision for her but am not sure how to go about it
Ania
- 4-Sep-18 @ 3:24 PM
Cat - Your Question:
Am considering the possibility of Home eding my 5 yr old with ADD and was wondering if there's any statutory number of weeks education have to provide for him.
---
Our Response:
The rule is that parents should ensure their child receives a full time education from the age of 5. Full time education is usuallyregarded as more than an average of 12 hours a week supervised study or course-related work experience.
LawAndParents
- 3-Aug-18 @ 3:43 PM
Am considering the possibility of Home eding my 5 yr old with ADD and was wondering if there's any statutory number of weeks education have to provide for him.
Hello, My son has always been home-educated and has now reached 16 yrs of age. We haven't made a decision what he will do next year, whether to go to college or carry on home education. Do I have to inform Child Benefit, every detail of his education, including that he will take exams at end of year? Thank you.
Bluejeans
- 1-Aug-18 @ 1:15 PM
Hi, can anyone give me a bit of advice please?!I want to home school my son but his dad doesn't agree. We are not together any more but I'm wondering if and how. He could stop me from home schooling? Thanks in advance
ellakerisha
- 9-Jul-18 @ 11:24 PM
My daughter is 27th on the waiting list for the School we wanted She gone up 2 places in a month!! The schools she's been offered ,I wouldn't send my worst enemy's children there letterlone my only one So my only option now is to have her tutor that's she's been with for 2-3 years Home School her. Anyone that could give me any info on how many hours per week this is?? Is it the same as School hours 9-3:30 Would be very helpful Many thanks
Lou lou
- 17-Jun-18 @ 8:51 PM
At the moment i recieve maintenance payment from my ex partner who is 15yrs old. We have a private agreement for payments. I home tutor our daughter, due to mental health problems & difficulties attending school. Will i still be entitled to maintenance payments untill she reaches 19yrs of age?
Dawn
- 24-May-18 @ 7:31 PM
Emmie.. you have just wrote my whole day today 7yold daughter has asd adhd.. she's has been excluded for 2 days! They can't cope with her and I've said this for a while I feel that this today has proved me rite.. I am wanting to pull her out and get a ehcp myself.. by law can I just pull her out??? And home Ed her while looking for another school?? Thank you hope someone can help x
Bec
- 17-May-18 @ 12:43 AM
Hi. My daughter is 7 and I've just made the hardest decision to de-register my daughter from school and home school her around part time work. I have had absolutely no support from her school neither does she have any ehcp in place even though her consultant and mental health team have said this is necessary. My daughter has severe adhd anxiety and panic attacks and is also on the ASD pathway waiting list. My daughter is relieved I've made this decision as every day and night has been a constant struggle of tears and outbursts. Because children with adhd and autism have no obvious signs they have a disability, schools often choose to ignore their diagnosis. Has anyone else experienced this type of behaviour and lack of support for their child? I'm really interested to know and would also take comfort in knowing that I'm not alone in this emotional world! Many Thanks.
Emmie
- 15-May-18 @ 4:27 PM
After many disagreements with my children's school I have been home educating since jan 18. I have asked repeatedly for my children's school work so it was an easy transition for them and me to continue their education. I am about to have a stage 2 meeting with the school governors as the schools responcewas to photocopy random and illegible copies of my children's work, which upset my children greatly. My question is who owns my children's school work? as the schools state it is within their discretion but I believe they are being deliberately obstructive. If anyone can give me a legal president then I would be grateful. Many thanks
Karen
- 25-Apr-18 @ 11:55 PM