Regulations On The Home Schooling Of Your Child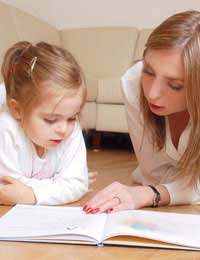 There are around 50,000-80,000 home educated children in the UK. Home education can be highly fulfilling for children and can lead to children achieving better than average qualifications. Having been home educated does not prevent a young person from going on to university and having fulfilling careers. Indeed in the US, where home education is more commonplace, many universities and employers seek out home educated young people in their recruitment efforts.
There are a number of reasons why a parent might want to educate their child at home. Some parents opt to home-school because of lifestyle or family reasons, while others do so because of negative school experiences like Bullying, Expulsion, difficulty getting a child into the school of choice, or some problem specific to an individual school.
Socialisation
The main question raised about home education relates to socialisation. With so many home-educated young people in the UK there are now many local support groups all over the UK. These groups often hold regular meetings and are frequently networked with each other through the internet. Home-educated students rarely find socialisation to be an issue.
The law
Under Section 7 of the 1996 education act, parents are responsible for ensuring that their children receive an education suitable to their age ability and aptitude, as well as any special needs he or she may have. The following home-schooling rules apply in England and Wales:
You do not need the permission of an LEA to home educate a child (unless the child attends a special needs school)
You do not have to hold any particular qualifications to home educate your child
There are no predetermined hours or times that you must tutor your child at home
You do not have to conform to the National Curriculum
You can home educate a child with special needs
Home educated children are not required to undertake examinations or SATs
Your Local Education Authority
When considering home education it is wise to consider all of your options carefully and discuss the idea with your child. If you have specific issues with the school, you should consider discussing these with the school and possibly with the Local Children's Services (LEA).
If your child is currently in school, you are required to inform your child's head teacher in writing before you withdraw your child. The head teacher will then inform the (LEA) and remove your child from the school's register. There is no legal requirement for you to allow the local authority access to either your home or child.
The Education Welfare Service (EWS) will almost certainly make contact with you to ensure that you are meeting your duty to provide an education to your child. However, you should be allowed some short period to settle in to your new routine before having to supply detailed information on your provision.
If they are unhappy about your provision, they will write to you to explain their concerns and ask for further information. In rare cases, if the local authority remains unsatisfied with your provision, they can issue a School Attendance Order which requires you to either provide further evidence of education or enrol your child at a school named in the order within 15 days. Such an order can be challenged in court. In all the actions they take the Local Authority must act in the best interests of the child.
You might also like...
Hi ...my daughter is in year 8..and through out her school life she as never had many friends not because she's not liked but because she's just felt happy in a small circle..she's been under mental health for a few personal reasons...this past 3 months she's been bullied school have talked to the other children (these was her closest friends) there parents have been informed and still they have not left her alone she's is very unhappy and I have to walk her to school every day due to her being alone. She suffers anxiety and worries alot. She's had plenty of time of due to this and feel it will just never end. I don't really want to send he to another school as I'm scared she just won't settle or it will happen again and I don't drive so she won't be on the door step if anything happens. Im thinking of home education for her...but have no idea where to start? Or if I'm doing the right thing.
Clairegomez83
- 14-Jan-20 @ 10:57 AM
We son was picked on my 2 boys in year 8 and in year 9 they have both started on him again. He doesnt want to go to certain lessons they are in but the school has said he has to, causing my son and myself alit of stress. I've had to phone the police and report him as missing as he diesnt want to go back to school tomorrow after the xmas break. How do I go about home schooling?. Where would I get the work from, someone he knows gets home schooled online, could my son, I have so many questions and not sure what to do
Hi I'm in year 7 and everyday I go to school I have a panic attack and anxiety and while I'm in class I get a panic attack but I never get it at home my anxiety and panic attacks distract me from doing work and if I was homeschooled would not get distracted by panic attacks and anxiety and I never ever get noticed by a teacher would homeschooling be the best for me
Keira_jamesxx
- 30-Dec-19 @ 7:41 PM
My son is home schooled by me and he is an inspiration. He's 14 years old and writhed his own songs and composes the music also has made some videos to his creations. Home school team have approved this work and praised his work. Am very proud as he suffers with anxiety and works on his feelings through his music. Hope my comment help people. Encourage the children at their strengths. They will succeed.
Maggie
- 30-Nov-19 @ 5:09 AM
I live in Chester and I go to a grammar school in the Wirral (Calday Grange Grammar School). So I have be at the bus stop at 7:40am and I get back from school at 5:00pm. So I don't have much free time at all. I haven't started being homeschooled yet but I am deeply considering it. All my life during sgecondary school so far (I am in year 8 right now) I have disliked the school system, at first it was mainly just because of homework but later I realised that the school system is terrible in many more ways. Being homeschooled seems like a really good idea for me as I'll get much more free time and I'll only learn the subjects that I think will actually benefit me and probably in a much better environment tan a stuffy classroom.
TheBronzeCannon
- 21-Nov-19 @ 9:52 PM
Hi I'm in year 8, in year 7 I had trouble going to school I hated being there and my attendence was really bad, I hate being at school even more now in year 8 and my attendence is a lot worse, I will have to convince my mum to let me try homeschooling and I know that my dad won't mind as long as I am in a better place to learn, I think I have anxiety about going to school it is very busy and when you need help on your work the teachers don't realise that your there half the time and at my school we only have an hour to do all the work but when it's hard and then 45 minutes into the lesson you start to get the work that will take around 45 minutes to complete you either rush or not do it either way you still don't get enough time where as at home you can spend more time on it or ask your mum. Is homeschooling a good idea??
Elena__
- 6-Nov-19 @ 11:47 PM
I have 2 children who I have always home educated,18yo daughter who is now my carer,and 16yo boy. I have just had an unpleasant telephone call from LEA I think,telling me she has to put a 'code' against my sons name which will stop child benefit. He is just carrying on doing his own thing,he has not decided on a career path yet,and I am happy with what he I'd doing. HELP!!
Darla
- 31-Oct-19 @ 5:08 PM
We have family in Australia and want to make regular trips there Is it legal to home school a child who is 5 years old now during these trips but who will attend a school in the UK for the rest of the year
@Angelsmummy I have a 4 year old she will be 5 in December. I've decided to home educate. Your child doesn't legally have to start school until the term after her 5th birthday
Anderson
- 9-Oct-19 @ 7:55 PM
My daughter is 4 in January and I don't want her to start school, she hasn't started playschool. Is there anyone who has homeschooled there 5 year old?
Angelsmummy
- 6-Oct-19 @ 8:52 PM
Is it legal to home educate a friend's child?
Ceridwen Copping
- 2-Oct-19 @ 7:08 PM
Hi I'm a year 11 student and have always had issues no matter the school iam in I've never known what to do to change it but my mum doesn't really listen when I tell her the truth cos I lie alot so she struggles to believe me but now me and her are talking more we are thinking about home schooling, is it really this simple?
Auzzy
- 2-Oct-19 @ 8:51 AM
Hi there. I have had problems at my current school and am waiting for a transfer to a new one, which is predict to take another two weeks. However, I don't want to start a new school as I find it difficult to talk to new people and find it hard to make friends. I doubt I will do very well here. I have mentioned to my parents about homeschooling, my dad is willing to try it but my mum, who I live with, thinks it isn't the best idea and is not even willing to try it. I don't know how to handle the situation and am looking for advice. I don't see why it would be of any relevance but in case it is: I am currently in year 10. Thank you for your help in advance. Ryan :)
r_j_aus
- 28-Sep-19 @ 1:41 PM
my daughter has just gone in 2yr 9.she has always struggled with school and making friends. she is alway's on her own.she has been really going on about being home tutored alot she said she will learn more at home that she hates school she alway's suffer's with pain's in her belly and suffers anxiety. I worry about her all the time and the thought of her being on her own saddens me.can I take her out off school and home tutor her?
ladyt
- 14-Sep-19 @ 11:58 AM
My daughter has just started year 10, already we are having problems getting her to go to school, she is very anxious and depressed about school- it is a battle every morning to get her there. I am considering home schooling her- but I work full time but have found an online school that do interactive online lessons for Igcses. It is over £3,000 a year, but is it the right thing to do?
Akuta23
- 12-Sep-19 @ 6:46 PM
Both my children are home schooled and theyve thrived so much since leaving the autocratic indoctrination state education system. Once you understand the legal term for register and how it means your handing your rights over to the state you realise that when you register your child for school youbare in effect saying that the state has power over the parent. This is alsonthe case when you REGISTER for a BIRTH CERTIFICATE.Wake up folks this attack on home school has nothing to do protecting children its to do with the fact that home schooled children will not leave school in the dumbed down obedient condition that state requires. Look up the real reason education was given folks eg. To pressurise and dampen creativity in order to have the child as the next generation of tax payer.....look it up and to ensure they could break up the family by getting all females in to work and in turn dou le their tax income.
Anne2000
- 12-Sep-19 @ 8:08 AM
I have twin girls and they were pulled out of school because of bullying and they won't do all their work provided now wee want them to get into school but now proving hard as they don't want to go to any school and they are missing out on loads any suggestions please kind regards paul
Tomo
- 25-Aug-19 @ 6:37 PM
Hi have a 10 year old boy who is struggling so much at school he suffers with anxiety very bad which he has been referred to the umbrella pathway team my son has escaped from school a number of times due to this I have now wrote a letter to the the head saying I am now starting to homeschool him from today it's hard seeing my son upset over school and is struggling so much with writing and work I just feel he will be more happy at home learning
Nina
- 16-Jul-19 @ 10:12 AM
Hi my daughter is 10 and on ladt year of primary school she has a place at a grammar school in september she is very low and doesnt want to go to school the school she goes now im thinking bout yaking her out until september could she loose her place at oyher school if i do this
Kay
- 30-Apr-19 @ 6:56 AM
Hi, I was just wondering whether or not home schooling is actually beneficial. I struggle badly with anxiety, mainly social and depression. Attending school is a struggle for me, I'm often told that I'm just being 'lazy', but it's the matter of fact being in school with such a large crowd of people, it frightens me and makes me so anxious. I'm in year 11, my last year but my attendance has dropped a lot, the struggles are there and home is when I'm at peace of mind. I don't know whether I can make arrangements with school to pick up work but other than that I just want to know whether it's actually beneficial towards a 15 year old girl.
emilielouisex
- 23-Apr-19 @ 8:14 AM
I was always bullied at school if I report it it made it worst I never hit them back, my mum as taken me out of school now and teaches me at home due to my aniexy, depression and hearing voices which are very scary when you as young as me. I'menjoying been taught at home cause when I was going to school I was being sick every morning before I got on the bus and ended up very depressed and wanted to kill myself so the bullies couldn't get to me but now I'm seeking help I have my sister and my mum helping me and hopefully one day with the help of cam's I will get better cause I don't like feeling like this and it's scaryplease don't judge me I'm awaiting to see if I'm austic that's why people don't like me as well because I'm very intelligent not my fault I was born this way
Alf
- 21-Mar-19 @ 9:57 AM
I'm in year 10 and have been in school all my life. I want to be home schooled despite having many friends; I believe I work better at home and absorb a lot more of the information, even with the subjects I study at school. Unfortunately, I doubt my parents would even consider homeschooling me, despite how the opportunity is likely to improve my grades. Although I'm in all the top sets, I often fail to absorb the information in science and occasionally in a couple of other subjects as well. My parents expect me to get straight A's but I don't think I will be able to do that in mainstream school. What can I do?
My 16 year old daughter was nadly bullied st school to the point of being in danger her mum my ex wife kicked her out at 13 i have had her since. I tried to homeschool her but when she turned 14 she refused to carry on. Now she turning 16 this week she believes she can get a job and ho collage with out taking her gcses. Im worried as she needs the qulifcations to do both snd that i will be taken to court or she taken from me. She has other issues because of her mothers way and she suffers from anxity and panic attacks.
Tony tats
- 19-Mar-19 @ 1:35 AM
I want to home school my son who's downsyndrome and i dont know where to start because i have difficulty sending him to schoolevery morning
Farhiya
- 24-Feb-19 @ 6:03 AM
I don't like going to school, it makes me so anxious and scared to go I'm everyday and be under the pressure that the teachers give me and others. If I was home schooled I think I would be able to concentrate more Becasue the teachers don't even realise you are there half the time.
Hi, we have recently decided to take our 2 children, aged 5 and 8 out of school as the school is terrible.We are homeschooling, and have written to the school to let them know of our decision.We have also put our childrens names down on other school waiting lists.Does the law say we cannot home educate temporarily until another school place has become available?
sere
- 14-Jan-19 @ 3:28 PM
Just wanted to add to a few questions below. My son is 16 , has aspergers and has been educating himself since halfway through year 9. Before that he struggled in year 7 and 8- was mostly absent. Taking him out of school ( he became suicidal) is the best thing we could have done. He had some months of decompressing and for the past year and a half has been teaching himself all sorts of things- I did pay for a German tutor, only three lessons and he sat his German gcse last June- got a B. After school had advised me he was too behind to take his gcse. He is now working through the revision guides for the subjects he wants to take, and has done a fast tract Maths and English language course, which we paid for. He will take 7 gcse's In May/June. Ofcourse he is lonely sometimes, and unable to study and feeling worried etc/ but he is part of scouts, and has a job which is really good for him. He wants to go to into Sixth Form - we will try this but to answer the question below, ofcourse you can take your son out of college again. Neither gcse's Or a levels are compulsory and there are so many routes to university if that is what he wants- or jobs, apprenticeships etc- I also think that thinking of homeschooling as something you have to do to your child is not helpful. The best way - I think- is to support and help with the things he or she is interested in. For example, when my son wanted to know what it would take to become a doctor, we went to a university open day- which was really useful- and free.
Aduki
- 12-Jan-19 @ 11:19 AM
My son was home educated for 4 years and started college in September (aged 16). Unfortunately he is not coping - he has aspergers (pda) and anxiety. Can he go back to being home educated? (He recently turned 17).
Me65
- 15-Dec-18 @ 12:05 AM
My 13 yr old son hasn't left my house since April this year .. as a result the educational welfare are taking me to court .. he's waiting to see camms but the list is endless .I want to home school him as he's got social anxiety plus depression but don't know how to go about it .. do you have to pay a tutor or is there a website I can down load the work .. any advice would be appreciated
Donna
- 3-Dec-18 @ 5:20 PM
My 12 year old is at high school and doing very well in all the top sets for all classes, she suffers from anxiety and the school were being great with this until this Sept when it turned to an academy school, now they seem to be going out of their way to cause her more anxiety. Im a single parent who works part time on a low income. Im considering home educating her but am worried that i may not be able to, time, resources ect. Any advice would be greatly appreciated
Penny
- 1-Nov-18 @ 4:43 PM