About Our Site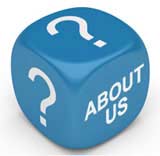 LawAndParents was formed to offer a unique reference point on your rights and responsibilites as a parent.
LawAndParents offers a comprehensive information source for parents wishing to learn about their legal responsibilities and their rights in relation to their children.
Being a parent can be very hard at times but is undoubtedly also very rewarding. Coupled with this the law provides many rights, responsibilities and protections for children, and parents can often find themselves confused as to what the state requires. With provisions such as parenting contracts, ASBOs (Anti Social Behaviour Orders) and ABCs (Acceptable Behaviour Contracts) there are now more legislative provisions than ever before.
LawAndParents explains the boundaries of acceptable children's behaviour and the law relating to education, school attendance and home schooling. There is also a section on child protection including information on parental responsibility, custodianship orders and disqualification orders -which prevent certain classes of people from working with children.
In terms of custody and guardianship this site contains a wealth of information about parents' rights in relation to adoption of children, surrogacy, maintenance payments and family court proceedings.
Our concern was that there was no single UK resource for interesting features and practical advice on this subject.
Our features and articles are written by experts - who have experience, or a particular interest in this area.
Our Background
LawAndParents was founded by John Rowlinson, the founder of PtS.
John, through PtS, is involved in a number of ventures including software and property companies. A percentage of revenue from these activities goes towards funding LawAndParents and a number of similar sites.
Our focus is simply on having experts create the highest quality information possible that is widely read.
Related Articles in the 'Site Information' Category...