Legal Entitlement to Child Benefit and Tax Credits
By: Lorna Elliott LLB (hons), Barrister - Updated: 18 Nov 2019
|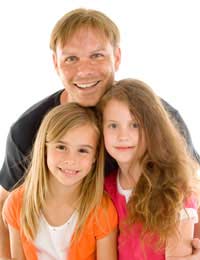 Child benefit is available to anyone with children under 16 and is payable either monthly or weekly. There is no means test, which means that it is available regardless of your savings or income. Parents and guardians can claim for child benefit for children who are:
Under the age of 16
Over the age of 16 and under the age of 20 but are in education or training
Under the age 18 and have recently left education or training, but they must have registered for work, education or training with a careers service, Connexions, Ministry of Defence or similar
How Much Is Child Benefit?
This depends on how many children you have. If you have one child, the rate is £20.70 per week. If you have more than one child, each subsequent child (not including the first born) will attract £13.70 each per week. Most people receive this money once a month, although those on benefits such as Income Support, Income-Based Jobseeker's Allowance, Employment and Support Allowance are able to receive child benefit weekly. Single parents are also entitled to receive child benefit on a weekly basis.
Does My Child Have To Live With Me?
It is not necessary for your child to live with you in order for you to claim, although you will have to show that you contribute towards the upkeep of your child, and that you pay at least the amount of child benefit towards that upkeep. If a child lives between two households, only one person claim for child benefit on behalf of that child – it is not possible to claim twice or split entitlement.
Child Tax Credits
If you are working, and are responsible for a child (or children) you may be entitled to receive child tax credit. Those who are on low wages (approximately less than £17,400 per annum) may be eligible for working tax credit. Contrary to popular myth you do not actually need to have children in order to claim working tax credit.
Nine out of ten families in the UK qualify for tax credits. The amount that you receive will depend on several factors: the number of children in your household; the amount of hours you work each week; whether you pay for childcare costs; whether you are over 50 years old; and whether any of your children suffer from a disability.
Child Trust Funds
The Child Trust Fund (CTF), a government initiative which gave every child born between 1st September 2002 and 2nd January 2011 a £250 financial start in life, has now been scrapped. Babies born on or after 3 January 2011 do not receive any CTF payments.
CTFs that are already in place will continue to benefit from this tax-free investment, and it will still be possible for parents to make a contribution to their child's account, as long as no contributions amount to more than £1,200 per annum. The fund cannot be accessed until the child reaches the age of 18.
You might also like...
Hey, my 16 year old daughter is in full time education however she enjoys modelling and she also gets paid for it around £60 a shoot but it's not monthly or anything sometimes she does not have a shoot for 3 months. I am on benefits so will that affect my benefits or stop them?
Kush
- 18-Nov-19 @ 4:44 PM
Hi my mother is dying can i foster my 16yr old autustic brother
Tricky nikky
- 6-Nov-19 @ 9:12 AM
Hiya can someone give me the opion my daughter has split up with her partner they have 2 twins boys age 5 . My daughter works and claims for both boys her ex does not pay maintenancehe asked to see if she would give him half there money has the boys stay over 2/3 nights after school depending on my daughters shifts my daughter gives him £30/£40 per month has he says he cannot manage to feed them he works fulltime he is now saying they need to go to mediation and that he is sorting it out . My daughter is broken hearted has she thinks he is trying to control her lifeshe is a good mam the boys are very well dressed and have beautiful home and are very well mannered. No one could fault herhe doesn't like the fact she is getting on with her life he has a partner but isnt happy while my daughter is happy to be single .he doesn't like the boys getting presents off us has he cant afford to do it but enjoy buying giftsany advice thanks
Cozza
- 21-Oct-19 @ 11:08 PM
I receive housing benefit as I cannot work due to mental health & rent a 3 bed house privately & wondered if they both go to university in 2020 would I continue being payedhousing benefit as they would need sonnewhere to consume home to for holidays.
Dex
- 17-Sep-19 @ 10:28 AM
Was married to my husband who later joined the Army British Forces on November 9th 2002. And currently serving with the First Battalion The Royal Regiment of Fusiliers (1RRF) based at Mooltan Barracks, Tidworth. We later got separated on July 2012. Throughout the time were receiving child tax n child benefit up until separation i lost my bank card and i couldnt get hold of the money until now. Is there any option i can make to get hold of the money thats been payed out to our account. Thanx.
Margie
- 7-Aug-19 @ 4:19 AM
My 16 year old son is my carer. He starts college in september 3 days per week and work experience 1 day a week. Will he be able to claim Carers allowance
College
- 28-Jul-19 @ 12:35 PM
My sister in law has had her ex demand all her children's benefit for a week he was going to have his children This amounts to £150 per week. She offered to buy a week's food and a play pass but he has turned this down dose she have to pay
Pete
- 20-Jul-19 @ 8:03 PM
I claim child benefit for my 16 year old granddaughter as her mum kicked her out. She will be attending college soon but wants to live with her boyfriend. She will not be contributing anything towards his Billsor upkeep. Can I still claim this for her which is all given to her for bus fares and basic needs
My kids live with aunt under sgo but stay with me for 4 nights a wk under a court order can I claim child benefit
Nat
- 25-Jun-19 @ 6:27 PM
Children are shared care ex claims but I pay for clothing hair cuts school dinners kids clubs on my accessyet I can't claim any benefits because she does any advice please thanks
Leigh
- 20-Jun-19 @ 1:31 PM
My 18 year old daughter lives with her eldest sibling who claims benefits for her and she leaves college this year but he only pays her £20 a week and out of that she has to pay bus fare buy clothes shoes dinners and he don't feed her at home either surely that money he gets his her money not he's has he keeps portraying to me basically he's treating her like a tramp can I report him for this because it's cruelty what he's doing to her it's upsetting watching what's going on but people are telling me basically if he don't want to pay her money he doesn't have to at all if he doesn't want to where does she stand on this now she owes money everywhere through him because she can't afford to pay it back it's been going in fir weeks now
Mollymoop
- 18-Jun-19 @ 9:11 AM
I am currently receiving child benefit for my own child and for my brother who lives with me. So does that mean my 2 child limit is up forever as I am pregnant with my second child and worried that because I have claimed for my brother I Will now not be entitled to it once my second child is born. My brother is joining the armed forces soon so I will no longer be claiming for him after this month. I aren't due my baby until January next year so where does this leave me on entitlement for child benefit. Have I already used up my 2 child limit
im thinking of emigrating with two of my youngest children, but my older children dont want to leave tbis country. As i dont have any finances to help my older children, can my 18yr old claim benefits to support n look after my 14 n 16 yr olds?
arabella
- 27-May-19 @ 2:20 PM
My daughter will turn 19 in September 2019 But technically she will still be in full time education because of the way her birthday day falls will I still receive child benefit for her Thankyou
Giffgaff
- 19-May-19 @ 7:06 AM
My ex kicked out our son and he is know living with me ,he is in full time education and his father gets money for him ,what are my opinions and what is my next steps please could you give me some advice on my next step
Sweet
- 16-May-19 @ 2:30 PM
I am currently on holiday away and my daughter is staying will her mother for 10 day. Am I legally obligated to have to hand over the child benefits to her? Thank you
Sylar
- 2-May-19 @ 11:55 AM
I am living with my mother in law and my ex the dad of my baby and I am working but as I'm not in a relationship with him do I have to claim with him still as we both have spare rooms.
Lauren332
- 28-Apr-19 @ 6:54 PM
My son is 19 now and working part-time after finishing training course. How much will this affect my housing and employment benefits? Other thing now is my 16 year old daughter is pregnant and sitting her GCSEs she is planning on going into further education but obviously she can't in September. Both her and the baby obviously will still live at home. Again how will this affect my own benefits?
Lolly
- 23-Apr-19 @ 4:56 PM
My 13 year old daughter resided with her gran parents for about6yr,so obviously they were receiving the child tax credits & child benefit, she has recently moved bk in with me & her dad full time ,so my questionis can they keep claiming the benefits & give the money to us for her upkeep ??instead of us making new claims & sitting without money for weeks,she still stays there at weekends so it might come under shared care
Jode
- 18-Apr-19 @ 12:01 PM
I am about to have my 12 year old daughter on a full time bases living with me permanently. Up till now it has been weekends and occasional mid-week nights subject to my ex partners health and whereabouts.I work when I feel well enough and average £500 pcm in accordance with ESA ruling, So I'm on ESA £125 per week and an income of circa £500 pcm. My partner collects the £20.70 weekly child allowance so I should get this but I will require much more income as instead of living with my mother I will have to find a place for us to live, run my car and feed/clothe both of us. Can you give me an idea f where I should start with this forthcoming financial issue? Many thanks
BJ Ernest
- 17-Apr-19 @ 8:21 PM
Hi all my son who is 16 has came to live with me he is on a training program 1 day a week to gain GCSE English and maths he left me couple of years ago to live with his mum his mum is soft with him and he never gained GCSE skiving school so I said if he wants to live with me he either gets job or education so story short he back with me and on a course is there any help I can get with him I am on a low wage and have to pay csa for my other 2 kids to same woman 250 a month which leaves me a 100 pound a month to survive after paying Bill's but having my 16 year old with me we all know teenagers eat loads plus electric and gas is there any help out there I can get ie tax credits child benefit just to help out just so I can clothe him feed him etc he came to me 1 pair of jogging bottoms and a t shirt that i bought him at xmas his mother did not care about him just got him to baby sit my 2 younger kids so she could go to her boyfriends house every night any way he has come to live with me and enjoying life making friends and doing what teenagers do instead of being stuck in babysitting
Can I claim,tax credits for myson,I got raped,tortured held for 3days,myson has disability a.d.h.d.I'm feeling he s wanted to come home.he was with my mum,but my mums getting to old.thanks he's 14yrs old.dad died.been threw enough? I need him way me.
Pauline Marshall
- 23-Mar-19 @ 12:41 PM
Hi, my partner has a 9 year old daughter from a previous relationship. He is entitled to and claims her child benefit. We recently had our own baby, but because my partner gets his daughters child benefit, our son, my first child only gets the amount of £13.70 a week as a second child. He is MY first child and I am claiming his child benefit. This does not seem right or fair as my partners daughter is not mine. Thanks in advance.
Libbs
- 20-Mar-19 @ 12:46 PM
Hi i have three daughters two of whom live with me my youngest lives with there mother who does not claim ctc for her can i claim child benefit and ctc for her if the mother agrees
martc
- 18-Mar-19 @ 1:18 PM
Hi, my 18 year old son and his girlfriend have had a little boy and are planning to move in together in a few month as he finishedhis apprenticeship and has has been given a full time job from it. At the moment he's still at home and his girlfriend and little boy are with her parents. My question is that his poor girlfriend doesn't get any money/ benefits or anything and only gets £20 family allowance a week. Her mum and dad are having to keep her, which obviously they don't mind but is this right. My son helps with his baby, money wise obviously and we help too as he's our grandson of course, but what if they didn't have such a supportive family. Surely she should be entitled to something in her own right.
Daisy
- 18-Mar-19 @ 12:44 PM
I'm 15yr old with my son at 1yr old Am I eligible to claim for my own child as my mother and father are trying to say my son is theirs now I'm wanting to claim for him to pay for wht he needs
Smorris
- 24-Feb-19 @ 3:50 PM
I got a great question for anyone who can help. My partner lives in the UK and has paid child support to a woman for over five years, but.....he is NOT on the birth certificate, has been denied a DNA test by her and never seen the child, he says there are a lot of potential fathers, he can't afford court, my biggest problem is WHY Child maintenance even took money from him with no proof on her part?.....someone help us
Nat
- 8-Feb-19 @ 12:14 AM
Have a question my son is 11 and wants to live with my mam I have said he can if he really wants to is she able to claim child tax and benefits for him thanks
Kira
- 22-Jan-19 @ 6:30 PM
I separated from my wife in 2016. I kept residency of our two children until February 2017 when she took residency of our youngest for financial purposes (to claim housing benefit) Currently we have a shared care agreement in terms of where the children stay and she claims child benefit and child tax credit for one child and I claim for the other. We both equally provide in terms of clothing and other esse tials the children need. The only difference she feeds the children twice a week or 8x a month which ever way you want to look at it compared to me doing it everyday. It works out I am paying out more than I am getting to support my children and whilst I am happy to do this, it seems unfair that she saves all these benefits for trips away for herself or fancy meals out. The money is for the children at the end of the day. In my case am I entitled to claim for both children to help support them? Thanks.
I an 65, on retirement pension. My 18yr old grandsonhas come to live with me. Can I CLAIM ANY BENEFITS FOR HIM?
pollywolly2
- 6-Jan-19 @ 8:15 PM