Legal Entitlement to Child Benefit and Tax Credits
By: Lorna Elliott LLB (hons), Barrister - Updated: 17 Aug 2020
|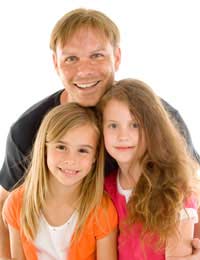 Child benefit is available to anyone with children under 16 and is payable either monthly or weekly. There is no means test, which means that it is available regardless of your savings or income. Parents and guardians can claim for child benefit for children who are:
Under the age of 16
Over the age of 16 and under the age of 20 but are in education or training
Under the age 18 and have recently left education or training, but they must have registered for work, education or training with a careers service, Connexions, Ministry of Defence or similar
How Much Is Child Benefit?
This depends on how many children you have. If you have one child, the rate is £20.70 per week. If you have more than one child, each subsequent child (not including the first born) will attract £13.70 each per week. Most people receive this money once a month, although those on benefits such as Income Support, Income-Based Jobseeker's Allowance, Employment and Support Allowance are able to receive child benefit weekly. Single parents are also entitled to receive child benefit on a weekly basis.
Does My Child Have To Live With Me?
It is not necessary for your child to live with you in order for you to claim, although you will have to show that you contribute towards the upkeep of your child, and that you pay at least the amount of child benefit towards that upkeep. If a child lives between two households, only one person claim for child benefit on behalf of that child – it is not possible to claim twice or split entitlement.
Child Tax Credits
If you are working, and are responsible for a child (or children) you may be entitled to receive child tax credit. Those who are on low wages (approximately less than £17,400 per annum) may be eligible for working tax credit. Contrary to popular myth you do not actually need to have children in order to claim working tax credit.
Nine out of ten families in the UK qualify for tax credits. The amount that you receive will depend on several factors: the number of children in your household; the amount of hours you work each week; whether you pay for childcare costs; whether you are over 50 years old; and whether any of your children suffer from a disability.
Child Trust Funds
The Child Trust Fund (CTF), a government initiative which gave every child born between 1st September 2002 and 2nd January 2011 a £250 financial start in life, has now been scrapped. Babies born on or after 3 January 2011 do not receive any CTF payments.
CTFs that are already in place will continue to benefit from this tax-free investment, and it will still be possible for parents to make a contribution to their child's account, as long as no contributions amount to more than £1,200 per annum. The fund cannot be accessed until the child reaches the age of 18.
You might also like...
I've had my daughter living with me for nearly 6 months she doesn't want to live back with her mam who still claims child benefit for her. I have received no help or income and don't know where to seek help. I've rang child benefit and still waiting whilst getting forms sent out to fill in still. I feel as no help is out there and get passed from pillar to post daily. What and who do I speak with as this is becoming ridiculous. My daughter and I are sharing a friends one bedroom flat. Can anyone help?
Wesley
- 17-Aug-20 @ 2:44 PM
My partner died 3years ago his son moved in with me and I get family allowance for him which stops in September when he will be 19. He is at college and going to university is there any more benefits that I am entitled to? Thank you
Sheronasmum
- 28-Jul-20 @ 11:09 PM
My children live with me 4 nights out of 7. It's all finalised in a court order. I have child benefit and tax credits for them and work part time. My ex husband is now saying he wants to challenge the benefits and is going to get half. By saying that one child is with him, Can he do this to me? Thank you in advance.
Wilhay
- 28-Jul-20 @ 6:09 PM
If my grandchild was to stay with me 3 or 4 nights a week and I claim dla for them would it affect the parents housing benifits
Annie
- 23-Jun-20 @ 7:25 PM
I live with my two children and my brother now 18 year brother who is in full time education his course will finish next year. Now they are on break and he wants to start a full time job on till school reopens will it affect my benefits.
Holyone
- 13-Jun-20 @ 3:15 AM
My 14 year old brother has been living with me last 2 months now, he will not go home and his mother will not let him home but she is still claiming benefits for him?? As this seems to be a longterm fixture can i claim benefits for him?? If so how do i go about this??
Th
- 19-Mar-20 @ 10:38 PM
My daughter has cone to live with me after her and her mums relationship broke down, I revive no financial support from my ex am I entitled to any payments ?
My daughter has recently been removed from her full time course due to illness and hospital appointments and procedures. She is currently 16 and is now seeking further training or employment. I am currently in receipt of tax credits as I am employed. How will this affect the tax credit award and if it does what are our options. Regards
Kjc
- 12-Feb-20 @ 10:27 PM
My son has just got full parental responsibility for his son. Were confused as to whether he claims universal credits/Tax credits. Very confusing??
woo
- 12-Feb-20 @ 11:57 AM
Hi, me and my partner are in the process of splitting up. He wants us to split having the kids by having them 3 days/night 1 week then 4 days/nights the next week and vice versa for me. He said I won't be able to claim the full child tax credits is that right? I'm struggling as it is as he's now put me and himself in debt and is leaving me in a rented house which is £200 a month over my budget. I have no money for me to move out of either.
Sarah
- 4-Feb-20 @ 10:37 AM
As a single mother is it rightthat i £350 amonth to live on with my2 year old daughteris this allowed
Char
- 17-Jan-20 @ 10:50 AM
I have two children however my eldest 18 year old will be leaving school in August and will no longer claim child benefit. Will my 6 year old then receive the eldest/only child allowance for child benefit? And if this the case will this change happen automatically?
Hev
- 11-Jan-20 @ 12:13 AM
I'm 18 and at college I've left home and want to start claiming my own child tax credits for myself as 8m still entitled to and not my parent.
Loops
- 6-Jan-20 @ 9:42 PM
I've just left home and my dad still claims my child tax credits as I'm in full time education I'm 18yrs old, how do I change this? I want to claim it for myself now as I'm entitled to it not him
Loops
- 6-Jan-20 @ 9:40 PM
My children live with their mum and she claims Child Tax and benefits but we split when they were with us, so I have them 3-4 nights a week and so does she. Would I be able to claim some benefits as well?
My husband is in receipt of DLA, ESA (I am his full time carer, for which I receive Care Allowance) Our daughter turns 16 in Jan 2020, will she qualify for EMA (Education Maintenance Allowance)
Meg
- 10-Dec-19 @ 6:53 PM
I have parental responsibility for my boyfriend who passed away I am on ESA and receive child benefit for him I am struggling to manageand am wondering if there are other benefits that I am entitled to.
Hey, my 16 year old daughter is in full time education however she enjoys modelling and she also gets paid for it around £60 a shoot but it's not monthly or anything sometimes she does not have a shoot for 3 months. I am on benefits so will that affect my benefits or stop them?
Kush
- 18-Nov-19 @ 4:44 PM
Hi my mother is dying can i foster my 16yr old autustic brother
Tricky nikky
- 6-Nov-19 @ 9:12 AM
Hiya can someone give me the opion my daughter has split up with her partner they have 2 twins boys age 5 . My daughter works and claims for both boys her ex does not pay maintenancehe asked to see if she would give him half there money has the boys stay over 2/3 nights after school depending on my daughters shifts my daughter gives him £30/£40 per month has he says he cannot manage to feed them he works fulltime he is now saying they need to go to mediation and that he is sorting it out . My daughter is broken hearted has she thinks he is trying to control her lifeshe is a good mam the boys are very well dressed and have beautiful home and are very well mannered. No one could fault herhe doesn't like the fact she is getting on with her life he has a partner but isnt happy while my daughter is happy to be single .he doesn't like the boys getting presents off us has he cant afford to do it but enjoy buying giftsany advice thanks
Cozza
- 21-Oct-19 @ 11:08 PM
I receive housing benefit as I cannot work due to mental health & rent a 3 bed house privately & wondered if they both go to university in 2020 would I continue being payedhousing benefit as they would need sonnewhere to consume home to for holidays.
Dex
- 17-Sep-19 @ 10:28 AM
Was married to my husband who later joined the Army British Forces on November 9th 2002. And currently serving with the First Battalion The Royal Regiment of Fusiliers (1RRF) based at Mooltan Barracks, Tidworth. We later got separated on July 2012. Throughout the time were receiving child tax n child benefit up until separation i lost my bank card and i couldnt get hold of the money until now. Is there any option i can make to get hold of the money thats been payed out to our account. Thanx.
Margie
- 7-Aug-19 @ 4:19 AM
My 16 year old son is my carer. He starts college in september 3 days per week and work experience 1 day a week. Will he be able to claim Carers allowance
College
- 28-Jul-19 @ 12:35 PM
My sister in law has had her ex demand all her children's benefit for a week he was going to have his children This amounts to £150 per week. She offered to buy a week's food and a play pass but he has turned this down dose she have to pay
Pete
- 20-Jul-19 @ 8:03 PM
I claim child benefit for my 16 year old granddaughter as her mum kicked her out. She will be attending college soon but wants to live with her boyfriend. She will not be contributing anything towards his Billsor upkeep. Can I still claim this for her which is all given to her for bus fares and basic needs
My kids live with aunt under sgo but stay with me for 4 nights a wk under a court order can I claim child benefit
Nat
- 25-Jun-19 @ 6:27 PM
Children are shared care ex claims but I pay for clothing hair cuts school dinners kids clubs on my accessyet I can't claim any benefits because she does any advice please thanks
Leigh
- 20-Jun-19 @ 1:31 PM
My 18 year old daughter lives with her eldest sibling who claims benefits for her and she leaves college this year but he only pays her £20 a week and out of that she has to pay bus fare buy clothes shoes dinners and he don't feed her at home either surely that money he gets his her money not he's has he keeps portraying to me basically he's treating her like a tramp can I report him for this because it's cruelty what he's doing to her it's upsetting watching what's going on but people are telling me basically if he don't want to pay her money he doesn't have to at all if he doesn't want to where does she stand on this now she owes money everywhere through him because she can't afford to pay it back it's been going in fir weeks now
Mollymoop
- 18-Jun-19 @ 9:11 AM
I am currently receiving child benefit for my own child and for my brother who lives with me. So does that mean my 2 child limit is up forever as I am pregnant with my second child and worried that because I have claimed for my brother I Will now not be entitled to it once my second child is born. My brother is joining the armed forces soon so I will no longer be claiming for him after this month. I aren't due my baby until January next year so where does this leave me on entitlement for child benefit. Have I already used up my 2 child limit
im thinking of emigrating with two of my youngest children, but my older children dont want to leave tbis country. As i dont have any finances to help my older children, can my 18yr old claim benefits to support n look after my 14 n 16 yr olds?
arabella
- 27-May-19 @ 2:20 PM