The Law & Child Discipline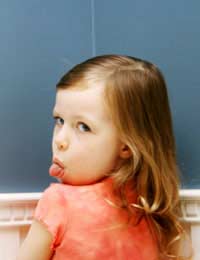 Every child will misbehave and be unruly at some time. But there is a fine line between you disciplining them effectively and authoritatively and being considered in the eyes of the law as being a bullying parent.
What Can I Do as a Parent to Discipline My Child?
As a parent, you have the legal and moral obligation to ensure that your child is both looked after and well behaved. Many parents feel that by shouting at their child they are making sufficient strides to ensure their behaviour. However, this is not always the case and may be considered to be emotional bullying, especially if reported to the relevant authorities.
Smacking Your Child is something that the law says we probably shouldn't do, but there are some who say it is the only way to ensure their child understands the message they are trying to reinforce.
The Law on Smacking
Smacking in some countries, including Germany, Spain and the Netherlands, has been banned, but in the UK smacking or 'reasonable chastisement' is acceptable in the eyes of the law. A light smack to the back of the legs is acceptable and many say this is the best way to discipline their child. However, any smack or punishment that leaves clear marks, welts, bruises or scratches is a prosecutable offence, and a parent could face up to five years in jail.
How Best to Discipline Your Child?
Every parent has their own ideas as to how best control their child. For many, a light smack to the back of the legs or hands is sufficient for the child to know that what they are doing is wrong. This can be supported by a verbal scolding but really should not go any further than that.
Other forms of punishment include grounding your child (denying them playtime outside with friends), loss of privileges such as television and computer game console time, and loss of pocket money. These are, of course, only suggestions but it is the right of every parent to have the final say on how to discipline their child.
Further Information
If you are in any doubt as to what the law says on the subject of disciplining your child, it is worth visiting the website of the National Society for the Prevention of Cruelty to Children (NSPCC) who offer practical advice and support on this rather tentative subject. Your local authority's child welfare department can also offer advice as well as parental training classes for those parents who might prefer some additional help.
You might also like...
My ex patters new boyfriend smacked my 2year old son on the hand for making a mess when he was playing so I wan to if there is any thing I can do as a father
Daddy daycare
- 22-May-17 @ 7:42 PM
Aj - Your Question:
Last night I was shouting at my daughter for leaving rubbish and dishes in the kitchen. She is 19 and is home from university for the summer. She proceeded to scream and shout and smash her room up. SHE called the police and said I was screaming at her for not doing her chores. The police arrived. I was downstairs she was up no physical contact had happened just a mother and daughter shouting at each other from a distance. The police arrived and threatened to arrest and remove me from my home because I was Breaching the peace. They made matters much worse. Can I complain because this can't be right.
---
Our Response:
Who do you want to complain about?
LawAndParents
- 5-Aug-16 @ 2:40 PM
Last night I was shouting at my daughter for leaving rubbish and dishes in the kitchen. She is 19 and is home from university for the summer. She proceeded to scream and shout and smash her room up. SHE called the police and said I was screaming at her for not doing her chores . The police arrived . I was downstairs she was up no physical contact had happened just a mother and daughter shouting at each other from a distance . The police arrived and threatened to arrest and remove me from my home because I was Breaching the peace .. They made matters much worse . Can I complain because this can't be right ..
I seem someone smack a child In the face is that right?
Dndee
- 16-May-16 @ 12:15 AM
I grounded my son for life once when he'd driven me mad. His friends came and campedout at tbe garden gate. He's 29now and still grounded
Jane
- 1-Aug-15 @ 10:32 PM
@mumof8. They may stay in contact to keep an eye on any future developments.
LawAndParents
- 19-Jun-15 @ 12:12 PM
Ok so my 13 yr old has aquised my husband his stepdad of battering him which never happened as i was there Anyway he went and told his school who contacted ss and police he wasnt allowed home coz my husbanf was here my question is when the case is unproven do i have to still have ss contact
mumof8
- 15-Jun-15 @ 6:20 PM
My daughter and the father of my grandchild separated late last year so my 2yr old grandson sees his dad every Tuesday and every other weekend. For the last few times he has come home from being with his dad he has been upset and told his mum (my daughter) that his daddy smacks him and it hurts. Now I know children of all ages can be naughty,but it seems my grandson is being smacked for not saying goodbye to his other nana and granddad and his dad's new girlfriend, am I wrong in thinking that he's just too young to understand this new change in his life and his dad should not be smacking him for such small things? It's breaking my heart.
dancingtt
- 24-May-15 @ 6:37 PM
@Nan. If both parents have PR - something as important as changing the child's school should have the consent of them both. Your daughter can follow this up via the courts.
LawAndParents
- 18-Feb-15 @ 2:48 PM
Is it legal for my daughters estranged husband to change their son's school without my daughter being notified?
Nan
- 17-Feb-15 @ 6:39 PM
@Legendisthename. No there are no laws on this, all parents decide on these things according to the circumstances. This person should speak with their parents to negotiate an outcome so that the parent knows they can trust them enough to remove some of the grounding restrictions.
LawAndParents
- 7-Jan-15 @ 10:53 AM
I was wondering, is there a certain time you can ground your child for as I know someone that has been grounded for a very long time and she has no social life what so ever? Just wondering if there is or not as I can't find anything on the Internet about it...
Legendisthename
- 4-Jan-15 @ 2:00 AM
my son is sixteen and keeps letting me know it ,, do i have any say in what he is allowed to do and not to do i am his mum and just dont know which way to turn please advice or give me a link were i can get information from thank you Tracey
floppie
- 6-Nov-13 @ 5:06 PM
I'm sorry to hear about what your kids are suffering if this true you have a duty of care to your children to keep them safe what I would do apart from giving him a warning with strong words is keep your kids don't let them go back to there mum this is not illegal nor criminal so the police have no legal right to remove them from your care is all they can do at most is check the kids are safe and well the second thing you need to do is get a solicitor and take it to court so the children stay with you and if your ex turns up and starts call the police as that is illegal for her to do I wish you the best and hope it all goes well
Nick
- 9-Aug-13 @ 2:21 PM
my girlfriend has a eight year old girl , an recently her daughter had a episode an began hitting her mother . after several attempts to put the child in time out an trying to reason with her, my my girlfriend reluctantly spanked the child with her hand. no marks or bruises where left on the child. is this acceptable when all other attempts to deal with the child had no effect and actually just made the girl act out worse.
phish
- 28-Jan-13 @ 11:08 PM
My grandson is driving my daughter crazy.He is extremely unruly to the point that she just moved to an apartment complex and the management is writing a letter with complaints.He is aggressive, vulgar, disrespectful and does what he wants whenever.He has been getting counseling for years including seeing a psychiatrist.He smokes potand for that reason the medication given to him for his possible manic depression is ineffective.My daughter wants to turn him over as a ward of the state because she seems that to get support from any of the agencies she has gone to.Should she get an attorney or what agency can she contact.We are from the state of Ohio.
lalila
- 10-Sep-12 @ 4:10 AM
first of all, as a parent you are allowed to chastise your child by smacking. absolutely NO-ONE else is allowed to smack your child no matter how hard or soft. my only advice to you is to report the abuse to the police, if possible take your children to the police station and get them to tell them. by law they have to investigate it. if you notice any marks, reddening, bruises etc. photograph them and keep as evidence. you could try the social services, but generally they're f*****g useless and never listen. you are finding it hard because you are male, unfortunately the system always favours women. i bet if you had to smack your child and you ex reported it, you would be arrested like a shot. but seriously if you are concerned go to the police, make and keep records of everyone you speak to and everything that is said. dont accept no, if the officer you speak to does nothing, ask to see a superior officer and so on. you could try the social services first, but if this person is smacking your child, then that is a criminal offense and the police must act, if they only go and question him that will be a start, and send a message to watch out. hope this helps best of luck steve
chunky monkey
- 20-Jul-12 @ 7:45 PM
Hi, long story made short. I have suffered 5 years of the worst kind of emotional abuse from my ex wife, who is a cruel, uncaring,manipulative control freak. The stories I could tell you would make your hair curl, and how she has manipulated the authorities,and basically anyone who will listen to make HER appear as the victim. Last year, after much to'ing and fro'ing, after myself and my mother were abused on a 4 day short break holiday, I was left with no choice after her final, despicable deed, I left her. Just one week later, she went to a nightclub and met another guy, 1 week after that, my kids are sleeping at his house, 3 month's after that, she has moved in with him. My 4 year old daughter reportedto me on pick up for access one Saturday " Daddy, *** called mummy a bully and slapped her REALLY hard on her hand,and mummy was crying" My 3 year old son was playing with toys in my flat, he accidentally knocked a tv remote from a low coffee table, he immediately stood bolt upright, lowered his head, looking down at the floor and said " Sorry" in a very timid voice-he had never behaved like this before, I cuddled him and told him not to worry. I emailed my ex, asking her why my daughter had said those things, she said, " No, it was *** (new b/f) He smacked my daughter as she was winding up her brother. It would appear to me that this in itself is wrong anyway, but has tried to deny my daughter had said her boyfriend had slapped mummy on the hand. I am extremely concerned for my children's welfare, my ex wife has profound psycholgical problems, and is always yelling at someone for no good reason, always either manically happy, or incerdibly angry, her moods have always vascillated like this, that's the reason I left as I had taken all I could. I have met a lovely girl and we have a great relationship, she is gentle, kind and secure, a complete contrast to my ex. I can assure you I am no vindictive ex, I am just so worried about my children living with her, and now it seems another man is smacking my kids too. I have full PR, but no one listens to me, my concerns are ignored, no one helps. Please, just someone listen to my concerns and tell me what I can do????
Worried_dad
- 30-Jun-12 @ 12:18 PM