Acceptable Behaviour Contracts (ABCs)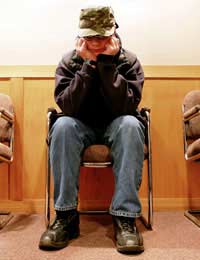 Many people will have heard of the Anti-Social Behaviour Order, or the ASBO, but how many know that it has a counterpart called an Acceptable Behaviour Contract (ABC)? The purpose of an ABC is to provide a similar set of conditions as those that might be laid down in an ASBO, but instead of being issued by a magistrate, an ABC can be issued by the police and the local council.
What is an ASBO?
An
ASBO
is an order of the court, issued by a magistrate by way of substitute for a custodial sentence if the individual is not of sentencing age. The individual can be directed by the magistrate to
Remain Under Curfew
after a set time at night, or to stay away from certain areas, especially if they are prone to being a nuisance in those areas.
What is an Acceptable Behaviour Contract?
Acceptable Behaviour Contracts differ from ASBOs in that they are not required to be issued by a magistrate. The purpose of the Acceptable Behaviour Contract is to come to a mutual and informal understanding between all parties concerned, including the individual who has been seen to be a nuisance, the police and the local council's
Youth Offending Team
.
ABCs are drawn up and signed by the individual – or individuals – involved and also by their parents and the police. It is sometimes witnessed by the youth offending team.
When ABCs are signed, the details might be similar to those contained within an ASBO. The police may direct the individual in question to avoid particular areas, be indoors by a set time and seek counselling with perhaps a member of the youth offending team or social services, depending on the circumstances.
Parents and ABCs
In addition to this, where an ASBO is issued to the individual who has been causing trouble, the ABC also includes the parent – or parents – of those involved.
The parents of those involved in activity which is deemed to be anti-social may find themselves held responsible for some of their children's activities, especially if they have entered into an ABC.
Although the ABC has not been administered via a magistrate it is still a legal and binding document, and any breach of it can result in the police pursuing criminal charges against those involved – and also their parents for disregarding their part of the agreement.
Other arrangements that may be included in the drafting of an ABC may include regular drug tests, truancy checks and curfew checks.
It is important to note that the police take all instances of anti-social behaviour seriously as the offences – or category in which the offences are contained – are on the increase, and as such they have a responsibility to the community to ensure that where possible instances of anti-social behaviour are kept to a minimum.
Threat of Eviction
You should also be aware that in extreme instances of anti-social behaviour, in particular where there has been a long period of disorder, the police can apply to the local council to have the occupants of a house evicted if their actions are deemed to be having a profound impact on their neighbours and the surrounding area.
For further information you should contact your local community police officer or youth offending team.
You might also like...