What Are The Legal Rights of a Father?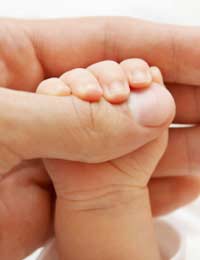 As a general rule the mother will always have what is referred to as 'parental responsibility' for her children regardless of the father's presence or absence. This is something that many think needs to be addressed by the government and legal institutions of the United Kingdom.
What are My Rights as a Father?
You have rights as the father of your child if:
If the child was born on or after December 1st 2003 and you are named on the Birth Certificate as the child's birth father
If a Parental Responsibility Agreement is signed
If the birth certificate for the child held no father's name but was later renewed to show yours
If a Magistrate or Justice of the Peace (JP) at the Family Court has granted you parental responsibility or an Order Of Residency
I Want to Enter Into a Parental Responsibility Agreement (PR) – Is This A Good Idea?
If you want to have a say in your child's upbringing, then yes, it is a good idea. It is unfortunate that sometimes relations between both parents become so strained that the children will become the unfortunate tools that parents use to hurt each other.
If both parents can enter into such a PR agreement, it should ensure that both parties have a say in how their child are brought up. This does not necessarily cover the day-to-day living arrangements but it certainly includes larger concerns, such as what school their child should go to, the medical treatment they receive, what religion they should be taught, etc.
In some cases, the parents' split is an amicable one and there will be no need for such an agreement. But often it is a necessity if a relationship has turned sour and neither party can agree without the intervention of the courts.
Financial Responsibilities
You have a financial obligation to help provide for your child's upkeep. If a relationship breaks down, you have to expect that you will be required by law to pay something towards caring for your child and providing them with what they need.
This can be done by mutual consent between both parents – and if this is agreed upon it is important to have something written down so that all parties know exactly where they stand. If no agreement is made, or if you simply prefer it, Child Maintenance can be handled through the Child Support Agency.
The Child Support Agency requires that you pay 15% of your net income towards your child's care and this increases to 20% cent for two children, 25% for three children and so on.
Visiting My Child
If you are named on the birth certificate as the father of the child, you have a legal right to see your children. This is sometimes tested to the limit if parents split under less than agreeable circumstances, and it can ultimately mean the involvement of the courts and family services to help mediate towards agreeable visiting rights for the father.
If you are in any of the above situations and feel you need advice, it is wise to contact the Citizens Advice Bureau or your local family services court for more information and support. It should be noted, however, that it is best – where possible – to try to resolve any issues between both parents with resorting to courts and solicitors as this can be as traumatic for the child as it can be for the parents. Read up about parental responsibility.
You might also like...
My ex and I have been separated for almost 3 years during which time he has been extremely unreliable with regards to contact and I have been the one making all the effort to get him to see his kids. After a number of further incidences, I ended up with children's services involvement over concerns about the emotional harm that his actions were having on the kids. Counselling was arranged and camhs referrals made for 2 of them for underlying issues that were exacerbated by him. Due to a number of issues with regards to his unreliability and how upset the kids were after his last contact he has not seen them in almost 3 months. During this time there has been a massive improvement inthe childrens' behaviour and emotional stability...so much so that children's services were happy to close our case. Days after this happened, he got in touch wanting to start seeing them again. I am wary of doing so at the risk of him continuing his erratic contact and causing the kids to go back on themselves again nd all the progress they have made. Children's services, their counsellors, schools and camhs worker have all expressed the opinion that the kids are better without contact because of the risk to their emotional wellbeing. If he were to petition the courts for contact, how strongly would they view these concerns? And is it possible they would refuse him contact? In an ideal world I would love for the kids to have a good relationship with their dad, but I've seen what his poor attitude towards their emotional wellbeing has done to them and I don't want to put them in a position for him to continue doing that. He is aware of the impact he has had and was informed of this by children's services and camhs as well as myself but still did not modify his behaviour. I have suggested mediation but said that he would have to be the one to arrange it as a way to prove he is committed - he is using finances as a way to refuse this as he claims he can't afford it. Where do I stand with refusing contact? Any advice would be greatly appreciated, thanks
Rayray
- 16-Mar-19 @ 4:34 PM
my ex kicked me out of are rented flate and is stopping me from seeing my boy we even agreed on serten day i coukd have him kmow you not even letting me see him its been 6 days now what do i do
marc
- 13-Mar-19 @ 12:07 AM
I'm currently 7 months pregnant the father and I were on and off . Not entirely onnbecause of his False promises saying he'll stop drinking every night . Since I've been pregnant he says he has to do nothing and ask nothing regarding baby during pregnancy because we aren't together . He just expects me to contact him once I'm in labour . Is this ok ? I'm very upset by this he's taken me to no appointments asked after none and so far brought nothing . He's now saying once the baby is here he going to claim I'm to mentally unstable to have custody of my child and that he should even though he's of the opinion he needs to do nothing during pregnancy not even have contact
I think it is disgusting how fathers are treated no wonder men are killing them selfs the way the mother says when you can and can not see the children is wrong. I also think that if you take the mother to court for access and she lies about everything in court and she is found out she should lose the children. I am a mother my self and I would never put a man though this. The children should see both parents. Yes my relation broke down but that's not the childrens fault and all you are doing is hurting them and they won't forgive you for what you are doing to there dad
Tray
- 9-Feb-19 @ 12:03 PM
Hi there I have a 3 year old daughter and my ex partner won't have an agreed day to have my daughter she keeps changing it and controlling when I go out with my friend I need some advise because when I say I'm going out she plants my daughter on me to stop me going is it wrong of me for getting her sleep and going out for a couple of hours and leaving her with her grandad in safe hands
Josh
- 8-Feb-19 @ 7:33 PM
My kids were born in Australia but have dual citizenship of oz and Uk we came over on a spouse visa as the father of my kids is British the relationship has broke down can he stop me taking the kids back to live in Australia. We have lived here 2.5 years. And i havent got citizenship.
She
- 27-Jan-19 @ 3:18 PM
My girlfriend run with my boy about ten years ago because she was running away from immigration,,recently I met her on the bus am driven and she gave her number to me.We talk about my boy and she said she has married and before she will allow me to see my boy I should do my boy passport for him,which I did not agreed,So now she blocks me. What's should I do now so I can see my son.Advise needed.
Bob
- 12-Jan-19 @ 9:15 PM
Hi, I split from my pregnant ex at 9 weeks pregnant, she ended it saying things weren't the same, I tried to save the relationship and I had, until her Dad who had be vacant for 13years until the news of baby got involved. I feel as she didn't want to show any defiances towards him because he was giving her the attention she'd been missing but in return hasn't spoken to me for near 2months, in which time she requested me not to be present at our 20week scan. I've had no news of how the baby and mum are doing. Is there anything I can do to make sure I'm present for the birth?
Stevie92
- 11-Jan-19 @ 6:45 PM
My granddaughter has been on & off over the years with her now definitely ex they have. If child together he has refused to give the child back there is no court order to say he has access my granddaughter let the child see his father who lives with his mother & does not work the police won't help even though he has no legal rights ??
Is it true that my husband has the right to take my children out to visit people who have hurt me without informing me & without my consent?
JB
- 23-Dec-18 @ 12:06 PM
Can an absent father, who has had very limited contact with his child for 10yrs, suddenly go to family court and b awarded access? The child has no relationship with the father, who also doesn't contribute financially or otherwise.
Mighty mo
- 22-Dec-18 @ 8:59 PM
Hi I split up with my ex wife over 3 years ago my two boys have been living with me for 3 years now can there mother just decide one day to take them what can I do to stop the happening they are both happy with me and she hardly contacts them and see them
Cj
- 12-Dec-18 @ 12:56 PM
I need some advice please, I am a 1st time dad to a beautiful lil girl, she hasn't even reached four months old and her mother is threatening to run away with her so I can never see her again. The mother has been making plans to up and go while I am at work providing for them both, me and the mother have been through a lot over the years, including cervical cancer which makes our daughter even more special in my eyes. . My thoughts are that it is depression as she has suffered from it in that past, just need advice before the situation turns nasty please I'm on the edge at the moment with worry both mother and daughter mean the world to me
My ex and I split in February and we live in a rented property under a joint tenancy. We initially agreed to live as a family, due to our children. The youngest being 2 who I am not named on the birth certificate and the eldest being 6 and disabled I am named on his birth certificate. After a few months of living like this the relationship broke down and there has been lots of verbal abuse and arguments, face to face and over text messages. There was one instance of an altercation where my ex threatened to throw my property out of the window and putting myself in between my ex and stuff, forced me to defend myself by grabbing her wrists. She pulled her arm back to punch me and I pushed her towards the bed. She lost her balance but did not fall as I let her arms free. She has claimed this was battery, where I see it as self defence as there was no intent on harm. She subsequently reported it to the police a week later after another argument. I had not heard anything from the police so presented myself at the station where I was told that they did not want to interview me as the matter was private and confidential. The main issue now is that under the joint tenancy agreement she wants me to leave and on my part this is proving very difficult as I cannot find a landlord or a garentor as we are both on benefits jointly and all the money goes into her account. She has moved out of the house temporarily and things had been calm, until the other day when there was a mix up with the times for seeing the children. We have agreed joint custody with our children yet she has threatened to take this away. We are supposed to have the children 50/50 yet I haven them one more night a week. She has threatened me with eviction although I have contacted the landlady who has denied this. My ex is now saying that she is moving back to the property at the end of the month and from what I can gather she is intent on making things difficult for me with the intent of trying to make me assault her to get me out. I know that I cannot deny her access to the property, but I concerned that she will be bringing her new boyfriend with her. Can I deny him access? There has been a lot of incidents of her saying that she will help me find a place to live, then goading an argument so she can take the help away. I'm increasingly concerned about the effect this is having on my mental health and my children. Please help.
Lee
- 21-Oct-18 @ 10:07 AM
Hi, So emotionally drained, can you please advise me? Can the mother of my child tell me that I cant see my daughter if Im in a new relationship and my new partner is around? I previously ended our relationship due to her cheating on me. Also she has stalked me, rings me up to 13 times in a row if I don't answer my phone? She tells everyone lies about me, like he hasn't bothered with his daughter but the truth is she tells me im not having her, or pick her up later then makes out I am late on purpose :( Pom
Pommy
- 1-Oct-18 @ 5:43 PM
My 10yo turned out not to be mine. My ex-wife cheated on me with my father, so this makes my daughter my half-sister. Her biological father (and my ex) wants to withdraw my parental rights and become her legal father. What are my chances to win against him?
Steph
- 29-Sep-18 @ 8:03 PM
Hi my ex and I were never married but I we are both on my son birth certificate can the mother stop me from taking our child to see members of my family
Mikey
- 28-Sep-18 @ 1:07 PM
My wife & i have split up because she was having an affair. I have 2 kids aged 6yrs & 3yrs. We are currently using lawyers to divide assessts & we had agreed exact days & times for me 2 have my kids (3 over nights per week) Now my ex wife wants to change this to 2days per week as of this week however i have not agreed to this as i want 2 see my kids. So where do i stand if i just go to collect them as usual? Can i just take my kids? I have a letter from the laywer with the original agreed terms. Can she actually stop me from taking my kids on that day? I normally collect them from our marital home where they live at present with my ex wife. Please help??
Kym
- 22-Sep-18 @ 10:15 PM
Hi I need a bit of advice regarding a situation I am in, i am a first time mom and am currently living with my partner who is soon to be a first time dad as I am pregnant. I have been told not to put him on the babies birth certificate as he can take the baby off me if we argue? I could drop the baby to him and has not got to give the baby back? Is this true? I have been told by others that this is not true and that he will have no reason to take the baby off me if I am a good mother? But I'm worried and he can be very evil on times please help
Kwts123
- 20-Sep-18 @ 1:18 PM
I haven't seen my childrenfor over five years and despite this my ex wife still brought a restraining order against me last year. I would like to give up all my parental responsibility so the children are happy and I have no contact at all with them- can I do this?
Momc
- 16-Sep-18 @ 5:47 AM
Hi I have recently split from my sons dad and we all lived in a house that was solely owned by my ex ( he was very clever not to put me on the deeds) He is now saying that he will either sell it, or will start charging me rent. Its a big house and would cost a fortune for me to run as I don't earn decent wages. I really don't want to move nor does my son. Does his dad have a legal obligation to provide a roof over his sons head. He is saying he will be doing that when he has him on the weekends and he doesn't have to provide one for me. He's turned very nasty which I knew he would. I don't have the money for solicitors fees only for them to tell me I have no rights. I don't know where to turn. Im so scared of the future. Please help.
My daughter is 13 now. Her dad is an alcoholic. A year ago due to a drunk incident if him (he kicked the door in while she was in the bath and scared her and screamed at her) I stopped her from staying with him. She goes for dinner or days out but he knows he is not allowed to drink when she is there. In the last year she has stayed there xmas night and NYEand he drunk behind his daughters back. Last week i gave in and allowed him to take her to a theme park and stay over night on the understanding that he doesnt drink... he drunk. Ive now stopped him Seeing her without my presence as he cant be trusted. What do i do from here? He refuses to believe he has a problem and told me its none of my business if he drinks!
Distressed mum
- 6-Sep-18 @ 1:40 PM
Iv paid my child maintenance ever since me an my ex broke up. I'm on my little girls birth certificate. I have her at least a day every week. The problem is when it comes to me taking trips away with my little girl. My ex is so paranoid about bad things happing I'm not allowed to take her an where. I'm not allowed to take her to London in case of a terror attack. I'm not allowed to take her on holiday in case the plane falls out of the sky. It's getting out of hand. Last year my parents booked a holiday to take them an my little girl to Spain for a week. My ex agreed to it so it was all paid an booked then a week before she said she couldn't handle it an wouldn't ler her go. My little girl is missing out because of her mums paranoia. I need to know where I stand an what rights I have as her father.
Little bob
- 28-Aug-18 @ 1:56 AM
3 years ago i left the martial home and my wife and 2x children found a property to rent. Although not legally obliged i paid for their fees and deposit by borrowing money off family.Although never verbally agreed for her to keep the money. She now is moving and i have requested for at the least my deposit back.I am aware it goes into a holding scheme however she can pay me in monthly instalments back. She says it was my legal responsibility to put a roof over my kids head and still is. However i beg to differ surely is maintenance money i am legally obliged to and where she chooses to live and under what budget is up to her. I now have a new partner and baby and in a worse off finacial situation than she is and need at the least my deposit money back. I paid everything to get her in that property something i didn't need to do. Do you know based on this situation if it would stand up in a small claims court?
Chunki - Your Question:
My daughter is 8 years old at 6 week her dad walked out our life. He has no contact never interested I had to contact his family who too never ask about her to get her passport sorted. He wrote his details in a letter for a passport and put in the letter he doesn't have contact and he agreed with change of name. The letter was sent to me and still he has never asked or sent a penny for her. I had another child 1 year ago and she's started calling my partner dad and is asking if he can become her real dad and adopt her( he has been there and support her for 5 year's) how would I go about doing this for her ?
---
Our Response:
You can find the information you need in this
government page
LawAndParents
- 24-Aug-18 @ 3:06 PM
My daughter is 8 years old at 6 week her dad walked out our life. He has no contact never interested I had to contact his family who too never ask about her to get her passport sorted. He wrote his details in a letter for a passport and put in the letter he doesn't have contact and he agreed with change of name. The letter was sent to me and still he has never asked or sent a penny for her. I had another child 1 year ago and she's started calling my partner dad and is asking if he can become her real dad and adopt her( he has been there and support her for 5 year's) how would I go about doing this for her ?
Chunki
- 22-Aug-18 @ 11:03 PM
My ex has refused to have anything to do with his son because he has special needs. We left due to domestic violence and he kept telling family members that i ran aways with another man. He earns up to £400 daily and pays child maintenance of 250 every month. How can i get him to pay more for child support since he doesn't want to have anything to do with the boy. He is 7 now and i need to put that money away for him every month.
Andy
- 22-Aug-18 @ 6:00 PM
My daughter's father and I split before she was born..i made sure he has always had access to her, right from the beginning he chose to have her one night a week (he lived up until recently) on his mothers property and my daughter stayed in her Grandmas house for this visit.. (he has her when he chooses for very odd weekends/holidays..a week away here or there..but few and far between) he never helps for school hols etc or if she is off school for sickness and in 10 years had never put up her maintenance money.. (he was also supposed to pay me more than he does following mediation 10 years ago..but never did put the money up)..in fairness he does go halves on school shoes, her glasses, school trips etc! It has suited me and my daughter that she is only disrupted once a week..when she goes over he doesnt spend quality time with her..she sits in with her Grandma..however he has got married a couple of weeks ago and is on the verge of moving in with his new wife..he advised me today that moving forward he wishes to still have her on a Thursday eve and his wife can drop her to school on the Friday bit Grandma still also wishes to see her and he proposes Grandma picks her up Friday p.m until Saturday!..or he wants her every other weekend!! (Said as a bit of a threat...as he feels that he shd spend more time with her (now that he is settled 10 years later!!!) My daughter broke her heart as she doesn't enjoy going to Grandma's and doesn't want to be away from her home with me anymore than 1 night a week also..but she also doesn't want to offend her dad and Grandma by saying that she doesn't want to go! I also fear the disruption and feel peeved that after 10 years he has the cheek to change the order of things!! Where do I stand? I work a Saturday(1:3) is suggesting grandma has her fri nt until sat 1:3 a good compromise?? Any advice of how I stand legally will also be gratefully received.. Thanks
Mushyebt
- 14-Aug-18 @ 10:54 PM
My sons ex didn't want the child rung social services told them she didn't want the child my son brings the child up but just found out the woman has had another child hasn't bothered with the first child for a couple of years can she if she wants to start seeing the first
Nani
- 9-Aug-18 @ 11:00 AM
User27 - Your Question:
My ex hasnt seen our son for 16 months and previous to that hes seen him twice in 12 months. We split when he was 1, Our son is now 6. I havent recieved any money from him after I cancelled csa payments 3 months ago (was only recieving 13.43 every 2 weeks). Can I apply to have his parental responsibility stripped? My fiancee wants to adopt our child once we are married and id like to know if this is possible also.
---
Our Response:
No parental responsibility may not be removed, surrendered or transferred.
LawAndParents
- 8-Aug-18 @ 3:11 PM