Alternatives to Education Maintenance Allowance (EMA)
By: Elizabeth Mugan BA/BSc, PGDipLaw, BVC, CIArb - Updated: 27 Mar 2018
|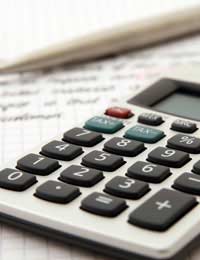 Since the cancellation of Education Maintenance Allowance (known as EMA) to all new applicants entering further education in September 2011, students have been worried about funding their studies. As a parent of a student trying to manage a college programme on a low budget, you need to consider the options available to you now to pay for a college life.
Education is an Investment
First of all, do not panic, there are always things you can do to support your child through their education. It is important that your child feels supported to continue in education if that is what they want. Do not allow a lack of money to hamper your child's hopes for the future. Research by the Learning and Skills Council in 2008 showed that students with A-Levels or equivalent, over their lifetime, earn over £350,000 more on average than a student without them, so in the long run, the investment is worthwhile.
Think Ahead
If you are applying to start college next September, now is a critical time. Pick a college that is close to your house, if the standard is not compromised. This might allow you to commute to and from college on a bike or by walking. This will obviously save a lot of money over the course of the year. If a college close by is not an option, an early application is very important. If you can get a place at the college, applying to them for help with funding early on, gives you a better chance than if you apply in the busy periods for college applications between February and April.
Funding
At these times of austerity, the concentration of funding is being earmarked for those on the lowest of incomes. If you think you might fit into this category, find out by speaking with your college of choice. They will give you advice and guidance on who to speak to about applying for support. If you do not fit into the lowest income bracket, planning will be necessary to afford college.
If your child has a place at a college in the September, suggest they get a part time summer job and save for the college term. Even a minimum wage job for 8 weeks could generate enough savings to support a student's transport for a year.You could also plan for a monthly or quarterly transport payment scheme. Many local authorities have recognised the need for spread payment schemes, and a bus ticket for a year can be paid for each term, making the amount leaving your pocket a lot easier to deal with. Again, contact your local authority or college to find out the payment options available to you.
If transport isn't a problem, but food is, then the college equivalent of free school meals can be applied for. Your college of choice will know all about who can apply and how to do it. Again, the earlier the better, in case you are unsuccessful and need to make other arrangements.
If you have already begun college and are trying to deal with the costs, you should contact the college. Many colleges have discretionary learner funds designed to help students who are struggling with financial issues. There may be money that the college can give you as a grant to support transport or living costs. This would be the best place to start, as the money set aside for students in these funds is given out across the year, and you're more likely to be successful at the start of the academic year.
If a discretionary fund isn't available, your next option is to look at your budget. A bus pass is fairly manageable across a year if you save a small amount each week. You could use your child tax credits to cover the costs of transport. Although it may diminish the funds you have on a weekly basis, your child will be out of the house, where they would spend money on heating, electricity and such.
Employment
The final option is for your child to find paid work outside of study time. This is a last resort, as colleges frequently advise against students working whilst studying, as their grades tend to drop. There is a good time to apply for these jobs, and again, it is as early as possible. Companies take students on as part time staff at the beginning of summer as sales pick up. If your child can perform well at the job, the company may well keep them on at a reduced number of hours over the academic year, which would support their studies and give them valuable work experience.
It is a tough time for families with cutbacks in all aspects of life, but although it sounds like a cliché, your child's education will always be life changing. Making sure they feel supported and happy in college will allow them to enjoy the learning environment and fulfil their potential. Of course if you're reading this and also have very young children, why not take advantage of tax efficient savings plans to pay for their future education?
You might also like...
_keeley123. One of your parents would need to reduce their working hours in order to tutor you, so you could work out the financial implications based on that together with any schooling materials you might need (books, stationery, internet access etc). Alternatively, they could employ a tutor for you - private tuition varies, but can be anything from £18 to £60 per hour.
LawAndParents
- 12-Sep-14 @ 1:34 PM
How much is it to be home schooled in the UK? I'm 14 (year 10) I really hate school and I get upset so I'm trying to persuade my parents to let me be home schooled but I've tried to find out how much it is but can't seem to find it. Please let me know thank you.
_keeley123
- 11-Sep-14 @ 8:20 PM