Should we Still Pay Maintenance?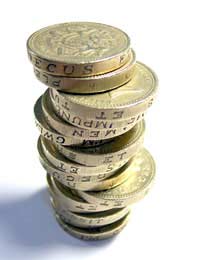 Q.
My stepson is 17 years old and is working whilst also studying at college. He recently moved out of his mother's house and in with his girlfriend. Should we (his dad and myself) still pay maintenance? If so, who do we pay it to and what happens if he decides to move back in with his mother?
(Miss V.L, 30 October 2008)

A.
A person with parental responsibility for a child has a duty to provide for them until they are 18 years old – unless the child marries prior to their 18th birthday. In cases where a child's parents have separated or divorced, the parent who does not provide the child's main home should pay maintenance to the parent with whom the child lives.
The parents may reach an agreement between themselves about the appropriate child maintenance payments or, in some cases, the Child Support Agency (CSA) now the CMS may be required to assess and monitor the required payments. The purpose of Child Maintenance Payments is to ensure that both parents make a fair contribution to the costs of looking after and bringing up the child.
Calculating Child Maintenance
When the CSA calculates child maintenance a number of factors are taken into account – these include the non-resident parent's income, the number of nights the child spends staying with each parent, and the number of children living in the non-resident parent's home. If any of these circumstances subsequently changes, the CSA should be notified so that they can recalculate the child maintenance.
It is not clear from the question whether the maintenance your partner has been paying is based on a private agreement with the child's mother, a consent order approved by a court or a CSA arrangement.
Is the Child in Full-time Education?
Child maintenance payments generally continue at least until the child reaches the age of 16. After the age of 16, payments depend on whether the child is still in full-time school education. If the child leaves school and gets a job, the payments stop in the September after they left school. If the child is still in education and is studying at least 12 hours a week towards A-Levels, payments should continue and may continue until the child is 19 years old.
However, if a child over the age of 16 is not taking a higher education course, the payments may be discontinued. If your stepson is not studying for A-Levels, it may be that the obligation to pay maintenance has already ended.
Day-to-Day Care
One of the requirements for eligibility to apply to the CSA to arrange child maintenance is that the parent (or other person applying) has the main day-to-day care of the child. If your stepson no longer lives with his mother, nor depends on her for financial support, then it would be questionable whether she would be entitled to receive CSA child maintenance payments. The situation could, however, be different if the arrangement was made under a consent order or other agreement.
If the child moves back in with his mother and is studying for A-Levels, it is possible that payments would have to be resumed. Even if the child's father has no ongoing obligation to pay child maintenance to his son's mother, it is possible that he has an ongoing Parental Responsibility for the child's financial wellbeing.
You might also like...
It seems dads get a very unfair deal. Why is there so much information for the parent receiving payment but not for paying parent. I've not received any money for my daughter for 4 years and tbh he was an awful human and I didn't want it. However my partner pays for his 2 kids, one is turning 18 this year and we have no idea what she is doing at college as he has no contact despite winning court order to see his kids. My daughter lives with me and is at college, I give her no money whatsoever as she works part time and needs to learn about money. I can't understand why people have to pay for an adult up to the age of 20. It's ludicrous. So does anyone actual know how to find out what these 'children' are doing at college etc. I can guarantee that the maintenance does not go towards the child as these 18-20 year old children spend very little time at home.
Vonp
- 14-Feb-20 @ 12:25 AM
Hi my son is 18 and on a college course. How do I know if I need to carry on paying maintenance and if the mother is still receiving child benefit. I understand if that has stopped so do the maintenance payments. He also works weekends part time job, I have never missed a payment for 11 years but I like to see were I stand. Thanks
Granty
- 10-Feb-20 @ 9:57 AM
i have a 19 year old daughter says she is going to full time college can i stop paying?
woody
- 6-Feb-20 @ 5:38 PM
Hi my 16 year old son has decided to drop out of college and get a full time job. Do i still have to pay his dad maintenance?
Mrs natalie j jewkes
- 27-Jan-20 @ 8:34 PM
I need some help please I have contacted this CMS a few times on this matter and been giving different answers each time I've called them, this is my situation, my daughter turns 18 at the end of February and she's been working a part-time job since you were 16 she is attending college for one day a week and is on placement for free 3 days, one person at the cms told me as she is only attending college for less than 12 hours I am no longer obliged to pay child maintenance but then I spoke to somebody else and they said that the work placement is part of the study, everything I can find online points towards child maintenance only to continue if your studying study my question is as it has been to the cms is the placement classed as study or is it classed as work experience? If you could please get back to me I would be greatly appreciative I just need to know where I stand on this.
DaForce
- 19-Jan-20 @ 11:21 PM
Hi my son is 18 and on a college course. How do I know if I need to carry on paying maintenance and if the mother is still receiving child benefit. I understand if that has stopped so do the maintenance payments.
Jbob
- 16-Jan-20 @ 11:48 AM
Hi, im not in contact with my daughter (17). Ive just discovered she started an apprentiship last september, everything ive read suggests i should be no longer paying child support, am i right or am i reading information wrongly Any help greatly received
Darren
- 13-Jan-20 @ 9:04 PM
Hi my daughter is nearly 18 and has been doing an apprenticeship since she left secondary school at 16, should I have been paying and still be paying maintence for that child? She works 5 days a week and attends college 1 day a week.
Matt
- 12-Jan-20 @ 2:51 PM
My childs father is paying maintaince at the moment but he is going back to collage he is 29 . He is saying he wont have to pay anything for our daughter is this right
Atina
- 11-Jan-20 @ 11:58 AM
Hi daughter turned 19 on the 02/01/20 she is still in education doing a university course at a college. She also has a part time job. Should I still pay maintenance?
Ben
- 10-Jan-20 @ 6:42 PM
Hi my son is was 16 in August, Haven't been back to school, nor is he working. But he is supposed be going Tydfil training (WORK BASED TRAINING) get paid £45 a week. Am I still obliged to pay maintenance?? Thanks
Shane84
- 8-Jan-20 @ 8:30 PM
My son is was16 in july and has not been to college since September he has aspergers he lives with his mum and if he does not attend college can I stop maintenance payments
Nevone
- 2-Jan-20 @ 9:04 AM
Hi my daughter is thinking about an apprenticeship next August when she leaves secondary school at 16, my question is the same as many will cms ecpe t maintence that for that child who will in essence be working 4 days a week and attending college 1 day a week (may differ in the first year slightly). My ex wife says she has been told by cms I will still pay however a lot of sites Onlibe claim if its less than 12 hours a week in a classroom or working more than 24 hours a week, both of which most apprentiships are, that it is not deemed as full time education.
Mixed signals
- 30-Dec-19 @ 6:56 PM
My daughter aged 17 who lives with her mother finishes her a levels in June. She turns 18 in July. I currently pay her mother child maintenance directly by mutual agreement.This does not involve the CSA etc. In September my daughter plans to start University full time and to live away from home. I want to stop paying her mother and to transfer payment to my daughter instead. Can I do this and if so when? I keep seeing conflicting information. Please help!
POD
- 17-Dec-19 @ 6:14 PM
My 16yr old son has a paid apprentership as an electrion.£200 a week and goes village one week in 4. Do I stop csa to his married mum? Thanks
Mark
- 3-Dec-19 @ 11:17 AM
Hi, my Son will be 18 on the 13th of August 2020 and has been doing a Mechanics Course at The Institute, since leaving School.When do I finish paying Child Maintenance.He is likely to continue on with a 3rd Year doing Mechanic Diagnose Course. Many Thanks Molly
Molly
- 1-Dec-19 @ 10:58 PM
My daughter was 18 in June 2019. At the age of 17 she was taking ALevels at school and completed her first year but dropped out of the school and went to a college and started ALevels from year one again so her ALevels will not finish until June 2020 (when she is 19) By law, do I need to make payments until she is complete the course in June 2020 or should the payments have stopped the September after her 18th?
GONK098
- 1-Dec-19 @ 10:28 PM
My daughter turns 16 next November, I receive maintenance from my ex partner rather than through CMS/CSA. Because she will leave school and go into college, will I still be entitled to maintenance until she finishes college? I need to be sure before contacting my ex partner and discussing this with him. Thank you
Deb
- 26-Nov-19 @ 9:06 AM
Hi my husband has been paying maintenance for his son he turned 19 in November 2019,we have found out he started full time employment in September 2019 when should maintenance stop for him?
Pauly
- 26-Nov-19 @ 9:01 AM
Hi My son will be 18 in March he is due to go and study in Denmark for 1 year in August when he is in Denmark do I have to still Pay maintenance for him ?
idontknow
- 26-Nov-19 @ 7:39 AM
If you 18 year old daughter becomes pregnant but still in full time education. Do I still need to pay.
Camster18
- 19-Nov-19 @ 5:29 PM
Hi, I'm currently paying maintenance 4 my 18yr old son , how do I find out if he is still in full time education,I think he has a part time job , can't ask my ex wife as we are no longer on speaking terms & got no way 2 contact my son , thanks in ad
Spud
- 11-Nov-19 @ 11:27 AM
Hi.My partners son is 18.He decided to leave full time education and is now doing 10 hours a week on a part time college course to be an electrician.The mother works part time.Is my partner still liable for CSA payments?? As it states that for payments he needs to be in school at least 12 hours per week?? And is the mother still entitled to claim CHB?
Angry
- 11-Nov-19 @ 11:26 AM
My friend is still living with her husband but they are estranged and she is planning to issue divorce papers. They have 4 children at primary school. Her husband works but she doesn't as youngest only just started school. Her husband was giving my friend (his wife) money to provide for the children every month but he has now stopped giving her money so she is struggling to feed and support the children. Where does she stand legally with this and how can she get help? Is her husband legally required to support his children even though they are not divorced yet? My friend wants a divorce but doesn't think her husband will sign the papers or leave the family home. Any advice greatly appreciated
Hi, I'm currently paying maintenance 4 my 18yr old son , how do I find out if he is still in full time education,I think he has a part time job , can't ask my ex husband as we are no longer on speaking terms & got no way 2 contact my son , thanks in advance
Angela
- 2-Nov-19 @ 1:29 PM
Hi there. Just received a text from ex-wife (ex 15 years) stating that second oldest son (18 years old) started uni and that she thought that I should still be paying maintenance. I haven't actually stopped paying and he started uni in September. Everything I have read points towards me no longer being obliged to pay (legally). Is this correct? Thanks for any advice you can give. Regards Mark
Cycli Gert
- 28-Oct-19 @ 8:53 PM
Is my partner required to pay maintenance for a 17 year old who has left school and studying at college. His son also has a part time job, earning £150 weekly. Thanks for any help.
Lou
- 26-Oct-19 @ 11:23 AM
Hi all....my daughter is 16 and has started a college course in September...I have spoken with her mother and I am on the understanding that my payments to her finish when my daughter turns 18 ?....my daughter currently has a part time job and wants to keep in it whilst going through college....do my payments stop when she turns 18 please ?
Stodge
- 23-Oct-19 @ 5:43 PM
Hi,my daughter is 17 in 2 months she will 18,she does attend Bcot,basically what she is catching up on what she was behind in school,she does attend for 12hrs a week but it's not towards A-levels but I'm still paying maintaince till she's 18,is that correct?
Humpster
- 21-Oct-19 @ 5:37 PM
Hi,my daughter is 17,will be 18 in 2 months,she will attending some further education for 12hrs a week not for A levels just catching up on what she did not learn a school.when do I stop paying.
Humpster
- 21-Oct-19 @ 11:31 AM