Should we Still Pay Maintenance?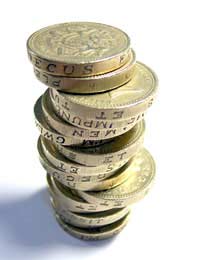 Q.
My stepson is 17 years old and is working whilst also studying at college. He recently moved out of his mother's house and in with his girlfriend. Should we (his dad and myself) still pay maintenance? If so, who do we pay it to and what happens if he decides to move back in with his mother?
(Miss V.L, 30 October 2008)

A.
A person with parental responsibility for a child has a duty to provide for them until they are 18 years old – unless the child marries prior to their 18th birthday. In cases where a child's parents have separated or divorced, the parent who does not provide the child's main home should pay maintenance to the parent with whom the child lives.
The parents may reach an agreement between themselves about the appropriate child maintenance payments or, in some cases, the Child Support Agency (CSA) now the CMS may be required to assess and monitor the required payments. The purpose of Child Maintenance Payments is to ensure that both parents make a fair contribution to the costs of looking after and bringing up the child.
Calculating Child Maintenance
When the CSA calculates child maintenance a number of factors are taken into account – these include the non-resident parent's income, the number of nights the child spends staying with each parent, and the number of children living in the non-resident parent's home. If any of these circumstances subsequently changes, the CSA should be notified so that they can recalculate the child maintenance.
It is not clear from the question whether the maintenance your partner has been paying is based on a private agreement with the child's mother, a consent order approved by a court or a CSA arrangement.
Is the Child in Full-time Education?
Child maintenance payments generally continue at least until the child reaches the age of 16. After the age of 16, payments depend on whether the child is still in full-time school education. If the child leaves school and gets a job, the payments stop in the September after they left school. If the child is still in education and is studying at least 12 hours a week towards A-Levels, payments should continue and may continue until the child is 19 years old.
However, if a child over the age of 16 is not taking a higher education course, the payments may be discontinued. If your stepson is not studying for A-Levels, it may be that the obligation to pay maintenance has already ended.
Day-to-Day Care
One of the requirements for eligibility to apply to the CSA to arrange child maintenance is that the parent (or other person applying) has the main day-to-day care of the child. If your stepson no longer lives with his mother, nor depends on her for financial support, then it would be questionable whether she would be entitled to receive CSA child maintenance payments. The situation could, however, be different if the arrangement was made under a consent order or other agreement.
If the child moves back in with his mother and is studying for A-Levels, it is possible that payments would have to be resumed. Even if the child's father has no ongoing obligation to pay child maintenance to his son's mother, it is possible that he has an ongoing Parental Responsibility for the child's financial wellbeing.
You might also like...
My daughter was 17 in September 2020 her mother is saying she is attending the local collage until June 2021.i have paid maintenance monthly since 2008 last payment was September 2020 this is when I was informed of the collage. I have said I would carry on paying maintenance until June as long as I get proof of her registration and attendance and my daughters bank details to pay direct. Her mother after some vicious emails and texts to me gave me my daughters bank details but they are for a bank located in London not in the north of England where they live. And I still have no proof of her actually going to collage. The ex ie her mother has committed fraud using my name and bank details in the past and has lied about things before. My daughter doesn't even live with her mother she lives with her grandmother
Chris
- 14-Oct-20 @ 9:20 PM
My 18 year old son now lives with myself and has done since April. He is in his final year at college. Myself and my ex wife made an agreement for her to pay maintenance rather than go through CMS but as my son has getn his self a part time job working 12hrs on a weekend his mother is threatening to stop paying maintenance for him... Is she required to still pay maintenance to support him until he finishes his final year at college???
Harry
- 14-Oct-20 @ 8:51 AM
My son left school in March he is 16 and because his mum is claiming child benefit I still have to pay child maintenance. How do I prove he is not in Education so his mum can stop fraudulently claiming child benefit? Child maintenance are not interested.
Steve
- 13-Oct-20 @ 9:01 PM
I'm estranged from my daughter, had no contact now for 5 years, but been separated from her mother for 16 years. For all this time I have been paying maintenance, never once missed a payment. My daughter is now 18 since March 2020 and have been told by the CMS that I still have to pay maintenance. It's crippling me, I've looked online and it says I have to pay up to 20 years old??? Is this right?? I don't know if she is in further education or anything. I basically got with a goldigger 20 years ago, she spent all my money and got me into debt, then got pregnant, apparently mine, when we split, and then came after me for CM, which I paid without hesitation, it's been a rear struggle but I have done it. Now I'm struggling financially but can't understand why I still have to pay after she had turned 18. Any help would be welcome.
Enough
- 8-Oct-20 @ 9:53 PM
My 18 year old son has gone back to college, but is also working 30 hours a week, in the evenings.Do I still have to pay child maintenance until he leaves college?
Danjo
- 7-Oct-20 @ 3:42 PM
There are lots of interesting questions raised by individuals over the last few months, but seemingly no answers. The CMS are as corrupt as some of the receiving parents out there and will happily issue deduction of earnings orders as they benefit from the extra 20% the paying parent has to make to them. The CMS rarely answer your questions are prefer to let their decisions go to a Tribunals as they know the paying parent probably can't afford the solicitor fees to challenge their decisions. Are there any organisations that can cost effective support to paying parents whom are brave enough to go to tribunal. Solicitors at £300 per hour are not cost effective!
Richard
- 6-Oct-20 @ 2:29 PM
MY SON WHO TURNS 18 ON THE 2ND NOVEMBER 2020 HAS JUST RETURNED TO SCHOOL TO STUDY IT, BUSINESS, MATHS & ENGLISH GCSE AT LEVEL 2, MAYBE LEVEL 3 NEXT YEAR? HE HAD LEFT SCHOOL THIS YEAR BUT BECAUSE HE CANT GET A JOB OR APPRENTICESHIP HIS MUM HAS SENT HIM BACK TO SCHOOL. WE DONT HAVE AN AGREEMENT WITH THE CSA ANYMORE, ONLY BETWEEN OURSELVES. WHEN THIS AGREEMENT WAS SET UP I SAID I WOULD ONLY PAY CHILD MAINTENCE UNTIL MY SON TURNED 18. CAN SHE MAKE ME STILL PAY TO HER, I AM NOT ON A VERY GOOD WAGE SO IT IS A STRUGGLE EVERY WEEK TO KEEP ON PAYING THIS. THANK YOU IN ADVANCE
Morning my daughter has been living with her father and his partner since January 2017 and I have paid regular maintenance payments even though my daughter refuses to see me she turns 18 in October 2020 and is at college and has a part time job waitressing Do I need to continue payments after 18 Thankyou
Belle
- 4-Oct-20 @ 7:06 AM
My son turned 18 in June and is leaving his home with his mother on the 28th September to go to university. In my divorce settlement we agreed a global maintenance order which my payments finished in August 2020 and this included enhanced payments for my son. I have received a letter from the CMS advising me I should be making more child maintenance payments for the next 12 months which I disagree with. How should I resolve this notice ? I
Steve
- 25-Sep-20 @ 1:49 PM
My daughter is 18 and she started her 4 years studies A levels in Uni. She moved out her mums and moved in to live with my sister rent free food free toiletries free . My daughter has received a student loan and looking for a job . Do I still pay child maintenance until she finishes her studies after 4 years ?
Bentley
- 24-Sep-20 @ 7:36 AM
My partner has been paying CM for both his children his son is now 16 not in FT or PT education but we still pay CM to the mother which never goes on the children. Do he have to continue to pay CM for the nearly 17 year old which had no interest in anything other than staying in bed or watching football. He had no interest in working. His mother claimed PIP for him since a young age (which there is nothing wrong with him only been impregnated into him by her) now she has a brand new car through DLA and obviously it's his money in which she is using. Is he entitled to that money at 16! Yes he is just banging my head against a brick wall with it all wouldn't mind if the money went on children but it goes on herself. Any help would be appreciated
Kaz
- 23-Sep-20 @ 10:18 PM
hi my doughter turned 18 in January 3 2020 in March her mum said i should stop paying the child maintenance and just pay the arrears i had witch was £15 a week witch I thought was great so I agreed to pay £25 aweek to her instead so i could finish my arrears faster but during the lock down i failed to pay her the arrears and she has reported me to csa who are threatening to take it out my salary and there are telling me i owe her 3 months of full child maintenance as i was only meant to stop once they close the case even though the mother had told me to stop and have evidence on my phone of her texts i have also read it is up to the mother to provide evidence of the father not paying and the father to provide as she is the one claiming i didn't pay Please any help would be appreciated
Erine
- 18-Sep-20 @ 10:33 PM
Hopefully someone can help me out. I have been paying my ex partner weekly maintenance by a standing order since he was 2yrs old. This was a mutual agreement. My son is now 16 and finished school in March 2020 when covid lock down came in. He has NOT returned to any further education as he has got himself a part time job working a maximum of 16 hrs per week because of his age. I have asked my son if he has to attend any college or school for education or is it an apprenticeship involving any further learning, he has told me its learning on the job. Now i cant find much else out about this as his mum wont tell me. Im still paying her atm,. So my question is, can i tell her that given the situation I will now stop his weekly maintenance? Or am I in the wrong. I just need some clarification before acting and starting ww3? Many thanks.
Bob the duck
- 17-Sep-20 @ 6:48 AM
Hi my 18yr old Stepson had dropped out of college in Feb as he couldnt find a apprentiship. He then claimed universal credit, and came to live with us for a few months. He has since moved back to his Mum and has started back at college on a new course. Extended certificate level 2 and Gcse English and Maths. 3 days a wk. He has also told me that he has a cash in hand job the days he isnt at college. Should My husband still be paying child maintenance. He will be 19 at the end of the year.?
Moody Bum
- 15-Sep-20 @ 4:36 PM
I have to boys one 13 and one is 18 and 19 in November. Do I still need to be paying CM for my 18 year old who is at college 2 days a week. Thanks Laurence
LAURENCE
- 7-Sep-20 @ 10:23 AM
My daughter is 18 in March 21, however she starts at University this week. Do I still pay maintenance? I have not seen her since she was 3 but i have always paid what CMS has asked me to.The law is very confusing and as much as I think I should continue some sort of payment to her I dont believe it is right that it should be through her mother. Both her and her husband earn significantly more than I do and the amounts asked for by CMS have always put a strain on my finances. Can someone please advise.
Paddy
- 7-Sep-20 @ 7:39 AM
My son is now 18 he has studied level 1-3 at college, I have kept my payments upto date, only to be informed he is now studying level 1 in a totally different subject to keep benefits and CMS payments for the mother. The Csa have responded saying there is no limits to the amount of courses he can study even though he now has a level 3 college certification. They haven't even requested proof of his enrolment or hours at college. Am I wrong in saying this is an abuse of the system and the age in place within the system is for children is so they can study level 1-3 and then go onto higher education or get a job?
Justme
- 3-Sep-20 @ 11:28 PM
My son left school during lockdown 16yrs old. He is going to college to do a Electrician course, two days a week. Waiting for a official apprenticeship. He does have a job, working for friends of his mother, for the other 3 or 4 days, earning up to £300/400 a month. I have told his mother that I am ceasing monthly payments to her from 31/08/20, I have offered to give my son, an amount directly to his bank account each month. Only to be told, I can't stop paying because he is still in full time education. I don't know how to prove he has a job the other 3 days. How am I supposed to resolve this problem?
Rich
- 2-Sep-20 @ 6:06 PM
Hi wonder if you can help my son turning 20 29th aug I just received a message by text that my payments monthly have decreased from 280 a month to 48 a month from november I wanted to just pay the 280 for august and not have to worry again about any payments again but seems that 48 quid gonna come out my account every month till makes up 280 I just want shot of the csa payments they should stop now can I phone up csa and tell them to take the last payment of 280 in full and that's me finished with them .
Eaton
- 29-Aug-20 @ 11:16 AM
Hi my son is 19 he left collage last year and is looking for work and he doesn't sign on..... do I still pay maintenance for him
Stu
- 28-Aug-20 @ 6:50 PM
Hi my son (17 in October 2020) has just started a Traineeship for Automotive Engineering with ACT (Associated Community Training Limited) Company No. 02292330. It is classed as a Level 1 which is equivalent to GCSE D-G. I don't know if this makes any difference but he will be getting paid £50 per week and travelling expenses. So my question is - is this classed as full time education (from a CSA / Child Maintenance Perspective) and will this mean that Child Maintenance will still need to be paid?
Hoppo
- 27-Aug-20 @ 9:52 AM
hi my son in no fault of his own left school through lockdown he 16 years old looking for a job does his dad still need to pay maintenance
kat
- 24-Aug-20 @ 3:08 PM
hi my estranged son is 18 now do I still need to pay child maintenance as I ihave no way of finding out if he's in employment further education etc..
dunk
- 24-Aug-20 @ 2:26 PM
My son is now 16 left school and going to college to do carpentry course (not A level) And is also looking for a part time job. Would I still have to pay X for him or dose it stop as it's not A level education.
To many kids lol
- 20-Aug-20 @ 11:29 PM
Hi. My son finished school and has enrolled at military college until next June when he can join the Army full time. I believe it is classed as full time education but not for A levels. Does this still apply?
Dre
- 20-Aug-20 @ 5:15 PM
Daughter is 16 left schoolI've been paying x for years no problem she not going to go college looking for job do I need still pay cheers
Andyrob
- 11-Aug-20 @ 6:06 PM
My son was 18 in May and finished college in mid July. He now has a full time job since the end of July. I have paid maintenance up to the end of August. Can I now cancel all maintenance payments?
Hi my sons father has said he is to stop paying maintenance for his son as he has finished collegeI fully understand this but how is finished college defined? Is this the september or when he has taken his last exam? Also my ex has not provided earnings evidence since 2011 despite requests to provide. He is a police officer and I believe his salary has increased in that time and that he has earnt quite a bit in overtime. He has not paid any since 2011. How can I navigate this issue to ensure that my children receive this money? NB I work so I do not rely for this for my living costs.He and i have a written private agreement that he would pay 20% of his take home for the two children. 15% since 2018 as it reduced to just the one child.
Joanna Heller
- 20-Jul-20 @ 6:47 PM
My son is 18 years old and has left college but he's now doing army training. Do I still have to pay maintenance to his mum? Thank you
Andy
- 18-Jul-20 @ 6:01 PM
Hi, My son is leaving school this month and is 18 and is not persuing further education. When should I stop paying maintenance for him. My ex wife is saying I need to pay until end of August even though he is leaving school end of July??