Should we Still Pay Maintenance?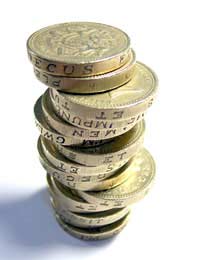 Q.
My stepson is 17 years old and is working whilst also studying at college. He recently moved out of his mother's house and in with his girlfriend. Should we (his dad and myself) still pay maintenance? If so, who do we pay it to and what happens if he decides to move back in with his mother?
(Miss V.L, 30 October 2008)

A.
A person with parental responsibility for a child has a duty to provide for them until they are 18 years old – unless the child marries prior to their 18th birthday. In cases where a child's parents have separated or divorced, the parent who does not provide the child's main home should pay maintenance to the parent with whom the child lives.
The parents may reach an agreement between themselves about the appropriate child maintenance payments or, in some cases, the Child Support Agency (CSA) now the CMS may be required to assess and monitor the required payments. The purpose of Child Maintenance Payments is to ensure that both parents make a fair contribution to the costs of looking after and bringing up the child.
Calculating Child Maintenance
When the CSA calculates child maintenance a number of factors are taken into account – these include the non-resident parent's income, the number of nights the child spends staying with each parent, and the number of children living in the non-resident parent's home. If any of these circumstances subsequently changes, the CSA should be notified so that they can recalculate the child maintenance.
It is not clear from the question whether the maintenance your partner has been paying is based on a private agreement with the child's mother, a consent order approved by a court or a CSA arrangement.
Is the Child in Full-time Education?
Child maintenance payments generally continue at least until the child reaches the age of 16. After the age of 16, payments depend on whether the child is still in full-time school education. If the child leaves school and gets a job, the payments stop in the September after they left school. If the child is still in education and is studying at least 12 hours a week towards A-Levels, payments should continue and may continue until the child is 19 years old.
However, if a child over the age of 16 is not taking a higher education course, the payments may be discontinued. If your stepson is not studying for A-Levels, it may be that the obligation to pay maintenance has already ended.
Day-to-Day Care
One of the requirements for eligibility to apply to the CSA to arrange child maintenance is that the parent (or other person applying) has the main day-to-day care of the child. If your stepson no longer lives with his mother, nor depends on her for financial support, then it would be questionable whether she would be entitled to receive CSA child maintenance payments. The situation could, however, be different if the arrangement was made under a consent order or other agreement.
If the child moves back in with his mother and is studying for A-Levels, it is possible that payments would have to be resumed. Even if the child's father has no ongoing obligation to pay child maintenance to his son's mother, it is possible that he has an ongoing Parental Responsibility for the child's financial wellbeing.
You might also like...
Hi my eldest is 16 this month & my ex wants to stop payments. My son will be attending college full time
Lex
- 5-May-20 @ 12:20 AM
My son 16 left college due to really hating the course he chose, he was getting ill over having to go. He has been applying to every job and Apprentiship he can find but not been successful, so it looks like it'll be in September when he can restart- during this coronavirus he cannot work or study - does his father still have to pay or am I the only one who financially supports him now/ Meets his needs? Thanks
Sarah
- 2-May-20 @ 11:26 AM
My son is leaving school next year to go to naval collage will I still need to pay child maintenance for him.
Pitbull
- 30-Apr-20 @ 6:49 PM
My daughter is applying for full-time degree course. Her father still pays for her and I am expecting this to continue. This is until September. Does anyone know if I can continue to receive this maintenance payment from September onwards. Daughter will be living with me and not in residence at university /college campuss
Kez
- 28-Apr-20 @ 5:00 PM
I now receive Child Benefit for my boy who is 6. I have two other children with the same person who are 12 and 2. I told the CMS that I would like to my son removed from the calculation because I receive CB for him. I am in a shared care arrangement with 165 nights per year responsibility. I pay 500GBP per month. I am struggling to pay this because I owe 7k in legal fees to fight for the custody I have now. I received a letter today from the CMS saying that my request has been rejected. Can someone please explain why this could be? I have appealed.
Gavin
- 24-Apr-20 @ 11:33 PM
My son turns 18on the 26/4/20 and has been working ( apprenticeship)since he was 16 and still is.when would be my last payment for maintenance.
Watto
- 20-Apr-20 @ 9:51 AM
My step son is 18 and has now officially finished school as a level exams are cancelled.He May go on to university do we have to continue to pay maintenance. He is working parttime and has applied for a few apprenticeships
HELP!!! I pay maintenance foe my daughter, who turns 18 in August. Her college has closed and she was due to sit her A levels, but this has been cancelled and grades are being organised by tutors. As she has technically finished college, can I stop the maintenance payments? Divorce was evil and I have no contact with any of the family, so I do not know if she is still 'studying' and ex will just lie to get money out of me anyway.
TheCat
- 16-Apr-20 @ 4:59 PM
My son is 18 and has an apprenticeship as a vehicle technician, do I still have to pay child maintenance??
Marky
- 7-Apr-20 @ 2:28 PM
My son is 18 and will be leaving school this year and going to college but he does have a part time job at the moment so I still pay And also do you still have to pay if the child mother doesn't review child benefit for the child and what age does he stop to qualify for child benefit thanks
None
- 3-Apr-20 @ 12:08 PM
I pay maintenance for my daughter,she's 17, work 5 days a week in a shop,apparently does her 2 day per week college work from home?? obviously college is also closed for the foreseeable future anyway.... should I still be pay maintenance?
kier
- 29-Mar-20 @ 9:54 AM
My child is still in college and the final date for the course in August 2020 the academic year I still get my child benefit until then do I still get maintenance for my child until then too?
Beena
- 28-Mar-20 @ 6:49 PM
Hi, my daughter is 18 and her exams have been cancelled. Normally we pay child maintenance until they have graduated. Graduation is not happening this year so do I still pay or can I just pay my daughter instead.
Wdb
- 27-Mar-20 @ 7:42 PM
Hi, my daughter will start uni in Septembershe is 19 years old. When do the CSA payments cease? Thank you
Joe
- 13-Mar-20 @ 6:39 PM
Does anybody know, if the mother earns more then the father, does the father still h be to pay CSA payments?
My son is was 18 in dec 19 he is not in full time education or any type of apprenticeship scheme he works for an agency 2 days or more a week, do I still need to pay maintenance to his mother?
Hightower
- 7-Mar-20 @ 2:16 PM
Hello, The Court Consent Order states, child maintenance is due until the end of Uni (tertiary) education. My ex pays my sons maintenance directly to my son, the so-called full amount. However the Court Order states, 80% should be paid to my son and 20% to me. A) How would I know he's paying the correct amount to my son? B) How can I claim the 20% I should be getting? Although our divorce was sometime ago it was extremely acrimonious and we have no contact with each other. His declared income to CMS is a joke, he's a very wealthy - extremely successful well know fashion entrepreneur.
Tanya
- 7-Mar-20 @ 1:21 PM
Hi my partner pays his ex CSA for 2 children, their mother had to move out of a private rented property over a year ago and has not found a new one. The boys have been living separately with their nanas, does my partner still need to pay her if they aren't living with her?
Rachx
- 1-Mar-20 @ 8:14 AM
my son is mentally disabled and goes to collage for further education he is now just 17 and lives with his mother, it is expected that he may have to continue at that collage until he is possibly 21 or so? , do I therefore have to continue to pay child support until that time or just until he is 19, thank you
johnboy
- 29-Feb-20 @ 11:55 AM
Please could I have some advice for my partner ? He has two children from a previous marriage which he has been paying via csa, now his son is now 17 and in college 3 days a week but works 4 days a week, this is not a placement or apprentice , this is a job in a restaurant, now the mother has lost it with my partner as he was asked by csa what his sons situation is, he told the truth? And now we can't see the children again? My question is how is this fair? She clearly has been working the system and claiming as full time education, but why are dads punished so much as he is paying consistently but his son gets 30-40 hour week wage? How can a mother stop the relationship with children and their father, they have now blocked my partner ? It's truly unfair and I don't get involved but it's really affecting my partners mental state x
Sarah
- 27-Feb-20 @ 10:23 AM
Hi my ex has just started a new clam again and csa are taken 50 a week straight out of my wages my kids are now 20 and 23 and I have always payed for them just think its unfair how the csa sides with the mam even if dads pay for there kids.
M j lee
- 18-Feb-20 @ 6:36 AM
It seems dads get a very unfair deal. Why is there so much information for the parent receiving payment but not for paying parent. I've not received any money for my daughter for 4 years and tbh he was an awful human and I didn't want it. However my partner pays for his 2 kids, one is turning 18 this year and we have no idea what she is doing at college as he has no contact despite winning court order to see his kids. My daughter lives with me and is at college, I give her no money whatsoever as she works part time and needs to learn about money. I can't understand why people have to pay for an adult up to the age of 20. It's ludicrous. So does anyone actual know how to find out what these 'children' are doing at college etc. I can guarantee that the maintenance does not go towards the child as these 18-20 year old children spend very little time at home.
Vonp
- 14-Feb-20 @ 12:25 AM
Hi my son is 18 and on a college course. How do I know if I need to carry on paying maintenance and if the mother is still receiving child benefit. I understand if that has stopped so do the maintenance payments. He also works weekends part time job, I have never missed a payment for 11 years but I like to see were I stand. Thanks
Granty
- 10-Feb-20 @ 9:57 AM
i have a 19 year old daughter says she is going to full time college can i stop paying?
woody
- 6-Feb-20 @ 5:38 PM
Hi my 16 year old son has decided to drop out of college and get a full time job. Do i still have to pay his dad maintenance?
Mrs natalie j jewkes
- 27-Jan-20 @ 8:34 PM
I need some help please I have contacted this CMS a few times on this matter and been giving different answers each time I've called them, this is my situation, my daughter turns 18 at the end of February and she's been working a part-time job since you were 16 she is attending college for one day a week and is on placement for free 3 days, one person at the cms told me as she is only attending college for less than 12 hours I am no longer obliged to pay child maintenance but then I spoke to somebody else and they said that the work placement is part of the study, everything I can find online points towards child maintenance only to continue if your studying study my question is as it has been to the cms is the placement classed as study or is it classed as work experience? If you could please get back to me I would be greatly appreciative I just need to know where I stand on this.
DaForce
- 19-Jan-20 @ 11:21 PM
Hi my son is 18 and on a college course. How do I know if I need to carry on paying maintenance and if the mother is still receiving child benefit. I understand if that has stopped so do the maintenance payments.
Jbob
- 16-Jan-20 @ 11:48 AM
Hi, im not in contact with my daughter (17). Ive just discovered she started an apprentiship last september, everything ive read suggests i should be no longer paying child support, am i right or am i reading information wrongly Any help greatly received
Darren
- 13-Jan-20 @ 9:04 PM
Hi my daughter is nearly 18 and has been doing an apprenticeship since she left secondary school at 16, should I have been paying and still be paying maintence for that child? She works 5 days a week and attends college 1 day a week.
Matt
- 12-Jan-20 @ 2:51 PM
My childs father is paying maintaince at the moment but he is going back to collage he is 29 . He is saying he wont have to pay anything for our daughter is this right
Atina
- 11-Jan-20 @ 11:58 AM