Should we Still Pay Maintenance?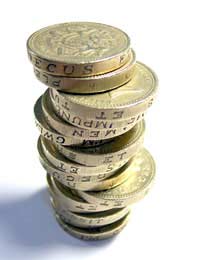 Q.
My stepson is 17 years old and is working whilst also studying at college. He recently moved out of his mother's house and in with his girlfriend. Should we (his dad and myself) still pay maintenance? If so, who do we pay it to and what happens if he decides to move back in with his mother?
(Miss V.L, 30 October 2008)

A.
A person with parental responsibility for a child has a duty to provide for them until they are 18 years old – unless the child marries prior to their 18th birthday. In cases where a child's parents have separated or divorced, the parent who does not provide the child's main home should pay maintenance to the parent with whom the child lives.
The parents may reach an agreement between themselves about the appropriate child maintenance payments or, in some cases, the Child Support Agency (CSA) now the CMS may be required to assess and monitor the required payments. The purpose of Child Maintenance Payments is to ensure that both parents make a fair contribution to the costs of looking after and bringing up the child.
Calculating Child Maintenance
When the CSA calculates child maintenance a number of factors are taken into account – these include the non-resident parent's income, the number of nights the child spends staying with each parent, and the number of children living in the non-resident parent's home. If any of these circumstances subsequently changes, the CSA should be notified so that they can recalculate the child maintenance.
It is not clear from the question whether the maintenance your partner has been paying is based on a private agreement with the child's mother, a consent order approved by a court or a CSA arrangement.
Is the Child in Full-time Education?
Child maintenance payments generally continue at least until the child reaches the age of 16. After the age of 16, payments depend on whether the child is still in full-time school education. If the child leaves school and gets a job, the payments stop in the September after they left school. If the child is still in education and is studying at least 12 hours a week towards A-Levels, payments should continue and may continue until the child is 19 years old.
However, if a child over the age of 16 is not taking a higher education course, the payments may be discontinued. If your stepson is not studying for A-Levels, it may be that the obligation to pay maintenance has already ended.
Day-to-Day Care
One of the requirements for eligibility to apply to the CSA to arrange child maintenance is that the parent (or other person applying) has the main day-to-day care of the child. If your stepson no longer lives with his mother, nor depends on her for financial support, then it would be questionable whether she would be entitled to receive CSA child maintenance payments. The situation could, however, be different if the arrangement was made under a consent order or other agreement.
If the child moves back in with his mother and is studying for A-Levels, it is possible that payments would have to be resumed. Even if the child's father has no ongoing obligation to pay child maintenance to his son's mother, it is possible that he has an ongoing Parental Responsibility for the child's financial wellbeing.
You might also like...
My son turned 18 in September 2018. He joined the R.A.F. a few days later. 2 weeks ago I received a letter from the CMS concerning a review... some 6 months after his 18th birthday. I wrote back advising 1) my son was over 18 2) He was in the armed forces. Today I returned home to two automated letters, the first asking for me to complete a standing order and the second asking for £24 per week upgraded to £108 per week due to "arrears" which I actually don't have any! How can they now ask me for funds firstly 6 months after my son turned 18 and secondly now he's serving in the armed forces! It appears he's old enough to be sent overseas to do all sorts yet I'm to still pay child maintenance when he's a fully grown man! Talking to them is like talking to robots so please advise the correct law in this.
Sammy
- 17-Apr-19 @ 5:32 PM
When I split from my ex we agreed that he would pay maintenance until our son left school (be it 16 or 18), however our son will be staying in college education (A level equivalent course) until 19 now. Should my ex still stop payments when my son turns 18 or does he have to continue payments regardless of when we thought our son would leave education?
Elly
- 14-Apr-19 @ 11:20 PM
My Daughter was 18 on the 23rd March she is still at school in 6th form full time, my ex partner did not pay her maintenance this month with no warning, can he do this... I was with the understanding that he had to pay this until she had left school. Please can you advise. He only pays a£100 per month.
Sue
- 10-Apr-19 @ 6:45 AM
If my son leaves his course (just decides he has had enough) for which I'm still paying maintenance, is my ex wife duty bound to tell me. This is what has happened to me. My son left early Nov aged 17 and i did not find out until late February. What is her obligation of informing me? He subsequently started another mickey mouse course, so I did not pay maintenance for the 3 months that he did not attend his previous course Also, do they need to have attended most of the course, as I also believe he bunked off the majority of this but to get the official information from the college is like getting blood from a stone. Any ideas
smithy874
- 8-Apr-19 @ 8:44 PM
My step daughter is 17 in may and doing hairdressing course at college do we still pay child support
Ab29
- 7-Apr-19 @ 9:22 AM
My daughter leaves school 6th form this summer her father says his last maintenance payment will be 28th may even though she hasn'tfinished her examsher ladt exam is 15th june 2019, but I'm told child benefit stops end of september does he still have to pay maintenance till september 2019
BigT
- 2-Apr-19 @ 7:47 AM
My son lives with father my daughter lives with me son has started to work he 18 soon. daughter is 12 should my ex husband start paying maintenance now. Before it was I had one child he had the other other...
I'm paying 350 child maintenance my son going college But he's only going 2 days 1 hr each day So 2 hrs a week do i still have to pay his mother this money ? And he's working 3 days a week
Sucker
- 21-Mar-19 @ 6:31 AM
I was told by the CSA in 1997 to stop paying maintenance as I informed them that my sons surname had been changed, on his passport etc. 10 years later the CSA demanded all the arrears. I lost my house job and very nearly my family as I could barely support my wife and two young sons. I then began to pay what I owed. My payments were due to finish in 2017, but received a statement showing a further 2.7k outstanding. I questioned thus and again I was told to cease payments because the calculations were to cover him whilst he was in college (2007-2009) I know for a fact he wasn't in college or registered because he spent periods of time with me, and was indeed a source of debate as I was concerned that he had no interest in going to college. Last week (14th March 2019) CMS called me demanding money, even threatening enforcement should I not comply with either full or agreed schedule. My questions - should I inform HMRC of fraudulent benefit claims? - CMS have said I have to prove his non registration, is this right? - even with the instructions CSA gave me, can the CSM be demanding in this way? - I have also gone back over statements and payments that have been made (I can show on old bank statements) are not showing and therefore not reducing the amount. Will I get a refund? - the case was opened in 1997, my son was born in 1991. Should there be 6 years taken into account? This is putting yet more strain as I have a son about to start university, and another son forging a carer as a sportsman but needs our complete backing to get him there. In all honesty, my life insurance seems to be the best option to ensure everybody gets what they want!!!
Ant
- 20-Mar-19 @ 11:29 AM
In 2014 my ex partner whom I had my son with took the CMS to a tribunal to stop paying maintenance based upon shared care. He won the appeal and the monies stopped and I have an order to that affect; based upon shared care there will be no maintenance to be paid. In 2015 he took me to a small claims court to seek all monies back, this was dismissed along with the right to appeal. He took me back to court in 2017 (which has only just finished!) wishing to seek more custody due to my sons feelings and wishes to live with his dad more. Seeing the coercison my son was under I stood strong but eventually he had been so brainwashed I was left with little choice but to go against my whole being as a mum and listen to my sons wishes. I agreed for him to live with his dad an extra day a week. It went from 7/7 based upon a 2 week rota to 9/5. Within a week my ex partner had contacted the CMS and I got a letter, out of the blue, saying I should pay £595 a month in maintenance. A revised amount of £398 came back from the CMS after I had clarified my details but as a single mum, also raising my daughter I cannot afford to pay this... it will cripple me financially, despite my ex partner and his wife earning almost double to what i do. What are my rights here? How can this be fair? Can he legally do this to me? I am really struggling.
Feefs
- 20-Mar-19 @ 3:30 AM
My son is 17 and lives with his girlfriend and her mother. I am still paying his mother child maintenance even though he doesn't live there. My son is in full time college. Am I still required to pay child maintenance?
Winnie
- 18-Mar-19 @ 6:39 PM
Hi I'm having Csa deal with my maintenance I'm paying I'm having my child more than 52 nights but the mother has denied this I all so have to stepchildren living with me and I have my own son who's 17 living with me and they still asking me to pay money that I cannot afford I also have my grandchildren every Saturday so my daughter can work would having my grandchildren over affect my payments any information would be grateful kind regards
Pistol
- 15-Mar-19 @ 12:56 PM
So as it's not fully clear. My daughters A levels finish this year in the summer 2019. And she is 18 in August 2019. Am I right by saying as long as she does not re sit them that August the 1st will be the last payment to be made to her mother and funds can go directly to my daughter.????
Ste
- 14-Feb-19 @ 6:50 AM
Does my partner still have to pay mataince if child is 18 and does not live at home? She is in college at the moment
Kate
- 18-Jan-19 @ 6:54 PM
My child is starting full time work this month she's 18....do I still have to pay child maintenance to her mother.....as we're not together... if I can I'd rather pay my daughter directly. ...many thanks scott
Skyway
- 4-Dec-18 @ 8:51 AM
My situation is somewhat different, for 16 yrs my children's father refused to financially help, he saw the children whenever he wanted but even when I was struggling to feed them he refused to help and told me I need to get a 2nd and 3rd job. I went to the csa and for many years was updated with how much he owed but never got a payment! When the children were 16 although working long hours I was completely broke so he offered to take them in, mere days later the new and improved CMS wanted money and collection fees. I've paid this up to after the children moved out to meet with their end of August requirements. I'm now supporting my son as he basically kicked them out when their value had gone and the CMA have now got back in touch 3 months later to say they had an extra payment for him that was never disclosed to me and has accrued monthly interest... how is this fair!! I paid everything they told me to and never was an outstanding payment ever mentioned! Even though I've been told my outstanding csa hasn't been closed for what their Dad owes me they refuse to do anything about it or tie it up together when it's the same children! I feel like they'll never go away! Their threats will never end, beyond hopeless and pushed to the edge
Amanda
- 27-Nov-18 @ 8:13 PM
Do I still have to pay maintenance to my daughter she is 17, she is not in college, we didn't go with the Child Maintenance Service, we sorted out an agreement between us about paying for my daughter.
heyup
- 24-Nov-18 @ 11:04 AM
Do I have to pay maintenance to my daughter she is 17, she is not in college
heyup
- 24-Nov-18 @ 10:44 AM
My partners ex has made a claim with the child support agency for their 2 daughters who live with him..one is 17 and works 2 jobs and has not attended any school for over 2 years the other is 14 and is not employed and does not attend any school and has not attended any school for approximately 3 years..neither child intend to resume their education or schooling at any time and their father does not appear to be concerned a out this at all...it is my understanding that in order to qualify for child support,the child,or children for whom you are seeking child support for must be in full time education and proof of the school,college or university they attend must. E provided by the claimant,to the child support agency dealing with the claim...can you tell me if that is correct please?
Pat
- 18-Nov-18 @ 10:47 PM
My child is 18 and only started claiming against both me and my partner as we're both classed as absent parent she gets 22% from us. She left college in June and this month I stopped payments as she was no longer in college now she saying she's in college and I have to pay I still haven't heard back from maintenance services as I told them to provide the proof that she was in a college do I still have to pay her the months she wasn't there please help.
Kaz
- 12-Nov-18 @ 1:09 PM
My child is 17 and has dropped out of college and is working full time, I m now unable to work but am not on benefits, do I still have to continue payment support
Mac
- 2-Nov-18 @ 11:13 AM
Hi My partners ex will not confirm if their son (who was 18 in march ) is still in education she has said he is taking a course at college (not A level) but there has been some discrepancy with regards to the dates he is starting college for another term. We have asked for proof that he is attending college and she has just ignored our requests for proof.My partner has always made his maintenance payments for the last 8 years without fail and now we are just asking for proof that his son is in education in order that she continues to receive her maintenance payments? What are our legal rights to obtain this information if the mother will not and surely if she is still taking payments from us this is fraud?
sazb46
- 24-Oct-18 @ 1:38 PM
Hi could someone help I live with my parents my son is 15 and from the day he was born he has stayed with my parents he now wants to come and live here my x tells csa that my son does not stop with me he stops with his grandparents he is free to come and go how he likes .my x has her holidays and my son stops with nan and grandad they his life but when it suites her she will make him stop at home does the fact that he is at my parents home witch is also my home mean I still have to pay full csa thanks
My son pays maintenance and always as done to a child he doesn't have any contact with. He's now 16 left school was going in the army but decided not to go. Instead Is apparently going to college. This as now changed to an apprenticeship with day release. How can he find out for definite what the child is doing is the mother in receipt of child benefit still. She's a scammer with kids from other dads too. There's nothing in place to help my son who as a family too. It's disgusting.
My daughter left school at 16 and went into an apprenticeship. She has just turned 18 and is earning £600 per month so should I have been paying since she left school and do I still have to pay now?
Brian
- 4-Oct-18 @ 10:40 AM
I am paying maintenance for my daughter who will be 17 in January. I have lost touch since December 2016. How do I know if she is still staying on in school ?
Carlos
- 1-Oct-18 @ 12:51 PM
My ex is homeschooling my eldset (14) which is against my will. Does the fact he.is being homeschooled affect how much CSA i should pay either more or less.many thanks
Tuds
- 28-Sep-18 @ 10:20 AM
My son was 18 on 3rd September, he did a year at A level and dropped out and started alevel 3 diploma in college, do I still pay maintenance to his mother?
Garry
- 21-Sep-18 @ 5:17 PM
Hi i was just wondering what age does a father stop paying maintence. His kid is turning 18 soon & doing A levels - then off to uni next year. We are unsure when the mintence payments get stopped. Is when he turns 18? When he leave school after doing his a'level? Thanks.
Alaina
- 19-Sep-18 @ 5:20 PM
Cms rang my husband to say his daughter continuing into level extended diploma anyway when he rang the college the course is not running but his ex wife have failed to tell the cms? The college told my husband all students have to go onto level 4 so he rang the csa back but they want him to prove this any advice thanks
DISNEY
- 11-Sep-18 @ 5:58 PM