Should we Still Pay Maintenance?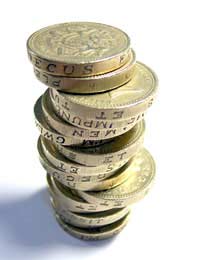 Q.
My stepson is 17 years old and is working whilst also studying at college. He recently moved out of his mother's house and in with his girlfriend. Should we (his dad and myself) still pay maintenance? If so, who do we pay it to and what happens if he decides to move back in with his mother?
(Miss V.L, 30 October 2008)

A.
A person with parental responsibility for a child has a duty to provide for them until they are 18 years old – unless the child marries prior to their 18th birthday. In cases where a child's parents have separated or divorced, the parent who does not provide the child's main home should pay maintenance to the parent with whom the child lives.
The parents may reach an agreement between themselves about the appropriate child maintenance payments or, in some cases, the Child Support Agency (CSA) now the CMS may be required to assess and monitor the required payments. The purpose of Child Maintenance Payments is to ensure that both parents make a fair contribution to the costs of looking after and bringing up the child.
Calculating Child Maintenance
When the CSA calculates child maintenance a number of factors are taken into account – these include the non-resident parent's income, the number of nights the child spends staying with each parent, and the number of children living in the non-resident parent's home. If any of these circumstances subsequently changes, the CSA should be notified so that they can recalculate the child maintenance.
It is not clear from the question whether the maintenance your partner has been paying is based on a private agreement with the child's mother, a consent order approved by a court or a CSA arrangement.
Is the Child in Full-time Education?
Child maintenance payments generally continue at least until the child reaches the age of 16. After the age of 16, payments depend on whether the child is still in full-time school education. If the child leaves school and gets a job, the payments stop in the September after they left school. If the child is still in education and is studying at least 12 hours a week towards A-Levels, payments should continue and may continue until the child is 19 years old.
However, if a child over the age of 16 is not taking a higher education course, the payments may be discontinued. If your stepson is not studying for A-Levels, it may be that the obligation to pay maintenance has already ended.
Day-to-Day Care
One of the requirements for eligibility to apply to the CSA to arrange child maintenance is that the parent (or other person applying) has the main day-to-day care of the child. If your stepson no longer lives with his mother, nor depends on her for financial support, then it would be questionable whether she would be entitled to receive CSA child maintenance payments. The situation could, however, be different if the arrangement was made under a consent order or other agreement.
If the child moves back in with his mother and is studying for A-Levels, it is possible that payments would have to be resumed. Even if the child's father has no ongoing obligation to pay child maintenance to his son's mother, it is possible that he has an ongoing Parental Responsibility for the child's financial wellbeing.
You might also like...
My son is 18 and may be going back to school resit some a levels should his farther still pay maintenance until he is 19 and whilst he is back at school
Missy
- 13-Aug-19 @ 7:47 AM
My son is 20 year old in November and finished college course in July 2019 do I still need to make payment went he can claim joe seekers allows
Jason
- 12-Aug-19 @ 6:33 PM
My 18 yr old daughter is working but I don't know if she is in further education or wether the mother still gets child benefit for her. How do I find out if i should still be paying csa?
Mick
- 7-Aug-19 @ 6:45 PM
My child works and goes to college and is over 18. Do I still have to pay child maintenance?
Dave
- 6-Aug-19 @ 6:02 AM
My son will turn 18 in November and plans to do another year a college. Do I still need to carry on paying maintenance for him or does it stop after his 18th birthday. Thank you for any help.
Penfold
- 5-Aug-19 @ 2:08 PM
Hi,I've a disabled son who is 15, he'd like to stay to do post 16 education. IE more than. 16hrs a week.I wanted to know are there exceptions for financial support to children with extra needs.Will I have to pay longer than that of a child who does not need additional care?
SteJonno
- 2-Aug-19 @ 1:04 PM
My son is 18 and has dropped out of college. He intends to work and the reconsider his options in a year. He will be working 20hours with a possibility of more. Do I still pay his mother?
Stu
- 31-Jul-19 @ 12:05 PM
My 19 year old daughter is doing a course at college it's a diploma level 3 ( btec ) do I still need to pay child maintenance
Pete
- 30-Jul-19 @ 11:04 AM
My 16yr old step daughter has a care order and has been giving a dorm through supported housing.She also recieves pip .The mother has the child benefit even though said daughter doesn't live with her.Also recieves c.s.a off us.Basically need advice as to do we still pay csa to the mother??cant find info anywhere about it. Thanks
Star
- 25-Jul-19 @ 10:13 PM
I have been paying maintenance for my 3 children for 8 years. I have 17 in 3 months she is 18 living with her mother in full time education. I provide her with a car, mobile phone and insurance, she comes away with us on holiday a lot. My 15 year old son is now living with full time and my 21 year old is living with me full time. Do I have still pay maintenance to my ex? I also have an 18 month old daughter now with my current wife.
Liffelee76
- 25-Jul-19 @ 9:44 PM
My daughter is 15 not in education do i have to pay
just me
- 16-Jul-19 @ 7:53 PM
My daughter has left school and has started a BTEC course 2 days a week do I have to carry on child maintenance
Wayneoo
- 13-Jul-19 @ 6:44 PM
Mattalf We are currently going through the same thing, 18 year old step daughter meant to be at college not attending and actually working, while we are still paying CSA. Child Support Agency say they take the customer word that they are telling the truth Child Benefit say they take the customers word they are telling the truth Benefit Freud team say they can't help as we don't have enough information due to lack of communication with the daughter. Daughter has now missed that much college she needs to resit a year which means we will be forced to pay another year, even thou we'v already paid this year when she's not been attending. Pointed out the case to benefit team that Intheory mam has been falsely claiming CSA and falsely claiming child benefit. Next step is citizens advise unless any one else can suggest anything. Can't get anywhere with university as it's Data Protection Complete nightmare and no support from anyone
Cleo B
- 12-Jul-19 @ 11:21 PM
If my 18 year olds at college and he's working at the same time do I still have to pay child maintenance
Dazza
- 8-Jul-19 @ 10:09 PM
Have just come off the phone to the CMS asking them who and what do they rely on for information as to whether or not i should still be paying Child Maintenance? The child i have been paying for since day one will turn 17 in July. I have no contact with either the child or his mother and am non the wiser as to where they live etc. CMS tell me that they are reliant on the mother updating them as to the child's current (if any) education and will only make their own checks should i have any doubts or suspicions that the child has either left school or is continuing with further education. I pointed out to them the zero communication and their whereabouts side of things to them which would make it impossible for me to check the ongoing validity of the payments and i asked if some form of educational evidence can be supplied to me to confirm that all is correct. They told me that data protection prevents them from giving me any further information so it would appear that i (and the CMS) are in the hands of the honesty of the child's mother? This can't be right surely? Can any advice/ideas be offered please?
mattalf
- 25-Jun-19 @ 12:30 PM
My daughter left school at the age of 16 but she has never claimed any money from any government funding and hasn't worked a day but was meant to start college but didn't I am still receiving cash from her father But I also have 2 other children and the payment is all together I know hes had a few jobs in which he is earning more but I haven't questioned the amount He also stays with his new wife and her 2 children And she also works I'm my sons full time career so I dont work Where do I stand with payments We had our own agreement when he was only working 2 days a week which is over 2 years ago Does her income and his income get added together and also do you think I should contact and see where I stand I have the children 24.7 and they do not see there father Could I get some advice plz
Christine
- 18-Jun-19 @ 11:20 PM
I stupidly paid my ex wife "cash in hand" when she dropped the kids off. She has since stopped me seeing our kids even though I have a court order for weekends overnight. She went to the CMS stating she hadn't received a penny. I had to take a bank loan out to clear my "arrears", I was paying direct pay and never missed a payment but she then decided she wanted collect and pay. I followed everything the CMS have asked of me. They said continue to pay collect and pay for 6 months and we will change it to Direct pay again. I was paying direct pay for 3 months and today I received a letter that it's now going back to collect and pay on my ex's say so and they sent a enforcement letter to my work. I have never missed a payment and was actually paying a little more. I don't understand how my ex is allowed to keep changing this. Could anyone give me a clue please?
Kenny
- 12-Jun-19 @ 11:29 PM
I have two children 18 and 15 that i pay child maintenance for My 18 year old is going to flight school funded by a loan 50-50 by both parents the costs include living accommodation Am i allowed to reduce my monthly payments as i would like to give him money directly?
vfs
- 28-May-19 @ 2:54 PM
I have paid child maintenance to my ex wife from the end of our decree absolute they were seven and ten at the time I have not missed a payment in 12 years my payments stopped for my older daughter when she got a full time job at 18 and worked full time, my concerns now my youngest daughter is now 19 in her last two weeks of college and works in a care home 42 hours a week her mother gets child benefit for her and £210 child maintenance a month from me and is also taking rent from my daughter as well should I stop my payments to her as I think she's getting the best and both of all worlds in ways of payment and benefits
Jay
- 14-May-19 @ 9:29 PM
My step daughter doesn't go to school, she refuses, she will be 16 in January. Does anyone know where we stand with CMS and if we can ask for evidence that she is receiving an education ?
Gracielovedmebetter
- 11-May-19 @ 10:07 PM
Just wonder if my child is 16 and chooses not to live with his mother or father against his mothers wishes and by law it's his choice as he is 16 .. can he still claim csa from the mother even though she objects to this move he is still in last year of school and will be going back next year
Me1111
- 7-May-19 @ 8:27 AM
My daughter is 19 ,,and is leaving collage after 3 years in June ,,when do I finish paying maintenance?
Grebo
- 25-Apr-19 @ 9:29 AM
My daughter has been living at her father's for the past 4 weeks. She has stayed over night at mine a few times in this time. Not sure when she will come back to live with me. I'm I still untitled to child maintenance?
Ginger
- 24-Apr-19 @ 10:23 AM
My son turned 18 in September 2018. He joined the R.A.F. a few days later. 2 weeks ago I received a letter from the CMS concerning a review... some 6 months after his 18th birthday. I wrote back advising 1) my son was over 18 2) He was in the armed forces. Today I returned home to two automated letters, the first asking for me to complete a standing order and the second asking for £24 per week upgraded to £108 per week due to "arrears" which I actually don't have any! How can they now ask me for funds firstly 6 months after my son turned 18 and secondly now he's serving in the armed forces! It appears he's old enough to be sent overseas to do all sorts yet I'm to still pay child maintenance when he's a fully grown man! Talking to them is like talking to robots so please advise the correct law in this.
Sammy
- 17-Apr-19 @ 5:32 PM
When I split from my ex we agreed that he would pay maintenance until our son left school (be it 16 or 18), however our son will be staying in college education (A level equivalent course) until 19 now. Should my ex still stop payments when my son turns 18 or does he have to continue payments regardless of when we thought our son would leave education?
Elly
- 14-Apr-19 @ 11:20 PM
My Daughter was 18 on the 23rd March she is still at school in 6th form full time, my ex partner did not pay her maintenance this month with no warning, can he do this... I was with the understanding that he had to pay this until she had left school. Please can you advise. He only pays a£100 per month.
Sue
- 10-Apr-19 @ 6:45 AM
If my son leaves his course (just decides he has had enough) for which I'm still paying maintenance, is my ex wife duty bound to tell me. This is what has happened to me. My son left early Nov aged 17 and i did not find out until late February. What is her obligation of informing me? He subsequently started another mickey mouse course, so I did not pay maintenance for the 3 months that he did not attend his previous course Also, do they need to have attended most of the course, as I also believe he bunked off the majority of this but to get the official information from the college is like getting blood from a stone. Any ideas
smithy874
- 8-Apr-19 @ 8:44 PM
My step daughter is 17 in may and doing hairdressing course at college do we still pay child support
Ab29
- 7-Apr-19 @ 9:22 AM
My daughter leaves school 6th form this summer her father says his last maintenance payment will be 28th may even though she hasn'tfinished her examsher ladt exam is 15th june 2019, but I'm told child benefit stops end of september does he still have to pay maintenance till september 2019
BigT
- 2-Apr-19 @ 7:47 AM
My son lives with father my daughter lives with me son has started to work he 18 soon. daughter is 12 should my ex husband start paying maintenance now. Before it was I had one child he had the other other...