Should we Still Pay Maintenance?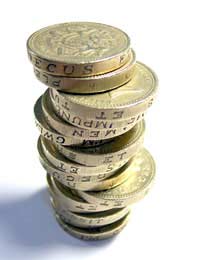 Q.
My stepson is 17 years old and is working whilst also studying at college. He recently moved out of his mother's house and in with his girlfriend. Should we (his dad and myself) still pay maintenance? If so, who do we pay it to and what happens if he decides to move back in with his mother?
(Miss V.L, 30 October 2008)

A.
A person with parental responsibility for a child has a duty to provide for them until they are 18 years old – unless the child marries prior to their 18th birthday. In cases where a child's parents have separated or divorced, the parent who does not provide the child's main home should pay maintenance to the parent with whom the child lives.
The parents may reach an agreement between themselves about the appropriate child maintenance payments or, in some cases, the Child Support Agency (CSA) now the CMS may be required to assess and monitor the required payments. The purpose of Child Maintenance Payments is to ensure that both parents make a fair contribution to the costs of looking after and bringing up the child.
Calculating Child Maintenance
When the CSA calculates child maintenance a number of factors are taken into account – these include the non-resident parent's income, the number of nights the child spends staying with each parent, and the number of children living in the non-resident parent's home. If any of these circumstances subsequently changes, the CSA should be notified so that they can recalculate the child maintenance.
It is not clear from the question whether the maintenance your partner has been paying is based on a private agreement with the child's mother, a consent order approved by a court or a CSA arrangement.
Is the Child in Full-time Education?
Child maintenance payments generally continue at least until the child reaches the age of 16. After the age of 16, payments depend on whether the child is still in full-time school education. If the child leaves school and gets a job, the payments stop in the September after they left school. If the child is still in education and is studying at least 12 hours a week towards A-Levels, payments should continue and may continue until the child is 19 years old.
However, if a child over the age of 16 is not taking a higher education course, the payments may be discontinued. If your stepson is not studying for A-Levels, it may be that the obligation to pay maintenance has already ended.
Day-to-Day Care
One of the requirements for eligibility to apply to the CSA to arrange child maintenance is that the parent (or other person applying) has the main day-to-day care of the child. If your stepson no longer lives with his mother, nor depends on her for financial support, then it would be questionable whether she would be entitled to receive CSA child maintenance payments. The situation could, however, be different if the arrangement was made under a consent order or other agreement.
If the child moves back in with his mother and is studying for A-Levels, it is possible that payments would have to be resumed. Even if the child's father has no ongoing obligation to pay child maintenance to his son's mother, it is possible that he has an ongoing Parental Responsibility for the child's financial wellbeing.
LAW AND PARENTS IS FOR SALE.
This website is for sale [more info].
You might also like...
My 18 year old son is working 30 hours a week and doing two days a week at college. Do i still meed to pay maintenance?
Dodger
- 11-Jan-22 @ 8:28 PM
My daughter is 17 and is moving in with her boyfriend in Jan 2022 I currently pay her mother the child maintenance.Can i from January 22 stop paying her mother and pay my daughter directly with no comeback as she be living on her own but still in college?
My 17 year old daughter left college to take on an apprentiship. She has been sacked from the apprentiship and now wants to return to college or take on another job. Do I still pay for her?
Mike
- 19-Nov-21 @ 6:47 PM
My son 19 has left education and working also moved out of his mother's house to live with his girlfriend parents for a year now and I'm told I'm to keep paying maintenance also my daughter 17 has left education and also working but lives with the mother I'm told I'm to pay maintanace too ok is this correct
Confused
- 19-Nov-21 @ 10:35 AM
My husband has a maintenance arrangement between himself and his ex wife that has been in place for 13 years since they first seperated. A year ago I had to leave my job die to ill health and have been in reciept of pips and esa since then. His ex wife constantly asks for more money and makes us feel absolutely awful when we decline, this has been going on for the 10 years we have been together for. The amount we pay has always been exactly what we should, when using the online calculators, according to my husbands wages. We also pay the child's phone bill every month and pay extra towards school uniform every September. As I'm now in receipt of the benefits listed above, are we eligible to pay less? Thankyou in anticipation ??
Chickadee08
- 8-Nov-21 @ 8:57 PM
My son is 18, doing 16 hours education but working 40 hours a week in a full time job, lives with his dad who claims benefit and housing benefit,do I still have to pay maintenance?
Jac25
- 3-Nov-21 @ 9:57 AM
My son is 17 . He has left school at 16 to do a 4 year apprenticeship . Am I entitled to maintenance payments ?
Boris
- 27-Oct-21 @ 7:57 PM
Child 19 in December, doing 12 hours at college non advanced education but working 35 hours per week in between, is child maintenance still payable ??
Pea
- 26-Oct-21 @ 9:00 PM
My eldest daughter is in 6th form now but has a Saturday job and maybe some hours during the Week , does the fact that she is earning money mean my maintainance towards her should stop or at least reduce
Kev
- 23-Oct-21 @ 11:11 AM
My sons are not doing further education studying for a levels but one is doing catering and other doing building at college the older one turns 18 in November and is living with his girlfriends mother. Do I have to still pay maintenance even thoe he isn't living at his mums house
Matk
- 13-Oct-21 @ 2:07 PM
My 18 year old as move out and moved in with his dad. My son is now doing a Btec course in sport and my ex husband is trying to claim maintenance. Do I need to pay when I was paying for my son to go college the past year when he wasn't even going. I was paying him £50 a week but he wasn't going college. His dad wasn't hardly paying me anything and child maintenance was only getting it now and again. So cause my 18 year old son as moved in with his dad and now doing a sports course his dad is trying to get maintenance off me. do I need to pay maintainace
Lilly
- 7-Oct-21 @ 8:24 PM
My son is 17 n decided to drop out of college, he's not working at the moment but due to start a part time job soon. Am I entitled to still get child maintenance from his dad?
Dawnie
- 6-Oct-21 @ 10:12 AM
My step daughter is almost 18 but still in full time education but works part time and makes very little money, does her dad still have to pay maintenance for her ?
Anthony
- 26-Sep-21 @ 8:44 PM
Hi have 3 step kids. Their real dad has never paid a penny. Now their teen agers they expect everything for doing nothing in return and are rude generally unpleasant. Their dad has not seen them for 9 years but their nan (his mum) has been. Because we discipline them and won't give them everything they want for nothing they want to live with her. Is a really long story but their nan has poisoned them against us, told lies to child services which qe've been cleared of all accusations and now they still want to leave when they're 16. Their nan live in a horrible area and my wife and I don't think they should go. Are we liable to pay CMS payments even though we won't agree to them going, we can't stop them when they're 16 but I don't see why I should pay for them when their real dad never has, where to I stand?
Blinx
- 16-Sep-21 @ 9:02 PM
Two children are involved, aged 17 and 15, soon to be 18 and 16. The agreement is not through CMS, it's between the divorced parties. The 17 year old is on a college course which is apparently equivalent to A-Levels and plans to continue onto another year of this so he'll be almost 19 when completed. His mum also has had her long-term partner move into the household and he's been there for over a year now. Non-resident parent lives in Canada and would love to be able to have the children over more frequently when travel allows again, however whilst still paying maintenance this is difficult with the expense involved. Questions are - does the non-resident parent continue paying for the 18-year old who is on a full-time college diploma course? (Working part-time also) & do payments usually change when the resident parent starts co-habiting?
Complex
- 13-Sep-21 @ 7:49 PM
My daughter has moved out of her mums house and into her own flat...do I still have to pay maintenance to her mother or should it go to her directly
Ally
- 11-Sep-21 @ 1:19 PM
Hi my daughter is 18 in October she has completeone year of collage but dose not want to do any more she has not got a job yet . She is my last dependentchild Can I stop paying child management payments as of September (I've payed Sept ) Regards Michael
Mike
- 4-Sep-21 @ 10:11 AM
My daughter is 16 and has left school, she started a full time job 31/8/2021, she has to work a month in hand, her mother is demanding I pay 1 more month maintenance to cover the month in hand and is threatening me with getting in touch with CSA over payments from many years ago, would the CSA get involved with this and do I need to cover the month in hand
Marco
- 1-Sep-21 @ 7:15 PM
my daughter turned 18 in may 2021.she has finished school and has applied for a makeup course,i presume this is not further education as it is just a year long course which costs 600 euro?At the moment I pay 388 euros a month maintenance, she also has a part time job which she has been doing for the last year or so, she has been made up junior manager and earns approximately 1000 euros a month, she will continue to work while on her course, so question is ! do I still have to maintenance for her?
sharks
- 1-Sep-21 @ 4:04 PM
If my step daughter has left school and is going to start army college ( where they are paid a substantial amount each week)at Harrogate does my other half still have to pay maintenance?
Anj
- 12-Aug-21 @ 7:06 PM
My daughter currently spends 7 Australian with me and then her mum 50/50.I paid £300 a month maintenance and her mother reduced it to £200 per.According to the Gov U.K. website I should be paying a lot less.Our original maintenance was set as a voluntary arrangement through solicitors.I would never see my daughter go without but feel that my ex wife is taking me for granted.What are the rules for 50/50?
Big A
- 9-Aug-21 @ 7:53 PM
My son is 17yrs old and attending Military Preparation Training Collage (MPTC), I understand that he does get payed for attending this ? £30-£50 per week, including holidays. My question is, do I still have to pay maintenance to my ex?
Bob
- 7-Aug-21 @ 10:44 AM
My son turns 18 this month on August 24. He is a technology course doing barbering and works two days a week in a barbers salon. He earns £50 from his course plus £125 from his work experience. Do I still have to pay child maintenance? Thanks
cassa
- 5-Aug-21 @ 11:31 PM
This is a strange situation I feel like WW3 has come. Have been looking for my children for 15 years. The mother of my children is from another continent & decided instead of honouring the court's verdict in shared responsibility she disappeared with them. Searching high & low I found them this year. I've been paying maintenance for 16 years. One of my daughters told be she cannot get a license due to her not being a uk citizen. Now this is news to us all, the mum sorted out her asylum however did not do it for the children. One was off to uni in sept..unfortunately this won't happen. Banned from using NHS, opticians, work & have a payroll number, travel, go to a port, obtain a passport etc. She has more in benefits than my annual net wages. My £450 a month I'm paying should be reduced as no one in their household is working.
When does child maintenance stop. Boy 19 Girl 18 Boy 16 Boy 15
N/A
- 13-Jul-21 @ 10:47 AM
I have a private arrangement with my ex wife regards money for my daughter. After her leaving uni approx 18 months and getting a job I discussed that the payments stopped .My ex wife was in agreement and payments ended .Now my daughter has quit her job due to anxietyand looking to back to college .Would any payments have to be restarted ? My daughter is 19 20 in January.
stevie connolly
- 27-Jun-21 @ 3:52 PM
Due to the COVID situation and exams being marked by teachers, my son finished attending further education college in May, although officially term ends on 25th June. Should I continue to receive child maintenance payments until September or should they now stop?
Chesh
- 11-Jun-21 @ 8:33 AM
Hi, my daughter turned 18 in March and has now finished school after doing A-levels and now is working, do maintenance payments stop now or in September? Many thanks
My son's A Level course finishes at the endof May and he's goingaway to university later this year. I've been paying £446.34 a month to her for him since she left me for an ex milkman over 2 years ago. When can I stop paying maintenance is it at the end of may as he no longer studies 12 hours a week or in September when his child support payments end? Thanks.
The non adulterous p
- 26-Apr-21 @ 4:11 PM
My husband says that when we sorted out our divorce and settlement agreement the rent he was paying on alternative accommodation should have been taken into account as I have remained in the family home.E.G. when the house is sold he should have got a bigger share of the money to allow for the rent he has paid in order to live elsewhere for several years.Is this true?????
BRB
- 22-Apr-21 @ 9:37 AM