What is a Disqualification Order?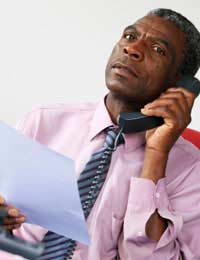 A Disqualification Order is imposed by the courts to prevent an individual from working with children due to a previous committed offence. This order is more likely to be handed down if the individual in question has been involved in the abuse of a child, an elderly person or someone who is considered to be of a vulnerable disposition, or has been convicted of supplying Class A drugs to a child.
Disqualification Orders are controlled by the Home Office and imposed by a Crown Court.
Where Do Disqualification Orders Apply?
Someone with a Disqualification Order cannot work in any of the following institutions:
Hospital
Children's Home
School
Nursery
Crèche
Foster Home
Residential Home
This is not an exhaustive list but these are the most common areas where a Disqualification Order can come into force.
What Does Having a Disqualification Order Mean?
Simply put, it means that you cannot work with minors, teenagers, the elderly or persons of a vulnerable disposition, such as those who are handicapped or suffer from emotional traumas. If you have a Disqualification Order and you apply for a job in any of these areas, your application will automatically be refused.
You should be aware that applying for a job in the aforementioned areas is an offence, and you will be guilty of attempting to obtain work in a regulated position while under a Disqualification Order.
Criminal Records Check
Anyone wishing to work with young children or the vulnerable may be subject to a CRB (Criminal Records Bureau) check by a prospective employer. However, only organisations registered with the Criminal Records Bureau can apply for criminal records checks. This check will detail any criminal offences committed by an individual, and also reveal any cautions, reprimands or warnings that have occurred.
Should a prospective employer not heed the instructions of the Disqualification Order and employ an individual with an order, they would also be breaking the law.If a perspective employer requests a CRB check on you and you refuse, your application will probably be refused.
For more information about CRB checks, contact your local authority or visit the directgov website.
You might also like...