What is a Custodianship Order?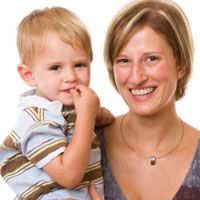 There may be times when it is necessary to have a child looked after by another adult due to bereavement, the fact that the child's parent or parents cannot cope, or because the child has been abandoned. This may lead to the courts to issuing a Custodianship Order.
What is a Custodianship Order?
A Custodianship Order is the awarding of custody of a child or children to an adult – be they one of the parents or another family member – in order that the children may receive the care and attention that is needed. This is more favourably looked upon then having the children removed from their family home and
Placed In Care
.
A Custodianship Order can also be used in order to enforce proceedings where one or other parent is responsible for Paying Maintenance but does not pay it. In this instance, a fine of up to £1,000 can be levied by the magistrate if such maintenance is not paid.
Who Gets Custody?
If a Custodianship Order is issued it will be to adults – usually a couple – who are suited to care for the child or children and who can provide them with the upbringing that is necessary for them to flourish. The magistrate overseeing the case will make his or her decision based upon reports provided to him by social workers, members of the Children's Court and also by family members who may have a vested interest in the children's upbringing.
After he or she has heard all the evidence, the magistrate will make a Custodianship Order which will then come into force. If the magistrate feels there are sufficient grounds to prevent the children from remaining within the family, he or she may make an order whereby the children are removed into care or placed with Foster Parents for a set period of time.
If this is the case, the parents of the children involved may not be allowed to have access to their children, especially if there is suspicion of abused – either emotional or physical.
Custodianship Orders and the State
If a magistrate issues a Custodianship Order but gives custody of the children to the local authority, it is their job to ensure that the children are cared for and placed within an environment where they can receive all the necessary care and attention they need. This may be with foster parents or they may be placed in a children's home which can be either run by the local authority or by a private charitable institution.
During their time in the care of the local authority the children are monitored by Social Services and the Children's Court to ensure they are receiving the best care and that the environment in which they have been placed is having no adverse effects on their wellbeing or upbringing.
Adoption or Custodianship?
Depending on the circumstances under which the children have become vulnerable, there may be a possibility of adoption. This is very much indicative of whether or not the individuals applying for custody feel they could cope on a full-time permanent basis or whether temporary custodianship would be best for them.
Either way, the option may be applicable if there is doubt as to whether or not the child's real parents are going to be able to have their child return to the family home or indeed if the parents are alive.
These again are options that should best be discussed with a solicitor specialising in family law. Alternatively, you should contact your local authority and social services for more help and advice.
You might also like...