The Law on Paternity & Maternity Leave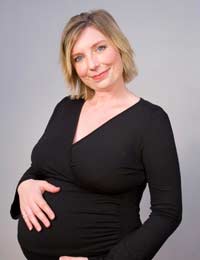 When it comes to the laws applicable to Paternity and Maternity Leave there seems to be some confusion among many workers in the UK. Some are unaware of the time they are allowed if they are a new father, while many new mothers come back to work earlier than is necessary because the laws have not been explained to them properly by their employers.
How Much Maternity Leave Can I Have?
All employees, regardless of their length of service with a company or organisation, are entitled by law to 52 weeks Maternity Leave. Maternity Leave is worked out at 33 weeks Ordinary Maternity Leave (OML) and 26 weeks Additional Maternity Leave (AML).
The rate at which you are paid for your Maternity Leave is dependent on a number of factors including length of service and your rates of pay at the time of taking Maternity Leave.
What Happens If I Have to take Early Maternity Leave?
If you are ill as a result of your pregnancy you may begin your Maternity Leave up to four weeks before it is due to start. You cannot, however, take maternity leave at any time prior to that unless you are unable to attend work as the result of a medical condition.
When Should I Notify My Employer That I Am Pregnant?
This should be done as soon as you know to allow your employer to make the appropriate arrangements to cover the time you will be away from work. Most women prefer to wait until their first scan, at around 12 weeks, when the risk of miscarriage has significantly reduced. You will be asked to present your employer with a maternity certificate (form MAT B1) which is given to you by either your midwife or your doctor.
You should make every attempt to inform your employer of your pregnancy and have done so before the 15th week prior to the baby being born, at which time your employer will have 28 days to reply to you and inform you as to what entitlements you have.
Keeping in Touch Days
During your Maternity Leave you may work for up to 10 days at your normal rate of pay, providing your employer is happy for you to do so. This is so that you are kept appraised of any changes in working practices and protocol and also so that you can be kept up to speed with any changes in staffing etc.
Maternity leave is quite common in the workplace – more so than Paternity Leave – but the law now states that a new father may have time off as well to spend with his newborn.
Paternity Leave
Employees who have been with their employer for more than a minimum qualifying period are likely to be entitled to statutory paid paternity leave if they are:
The biological father of the child
The husband or partner of the child's mother
Adopting The Child, or the husband or partner of the child's adopter
The rules apply equally to same-sex couples BUT the person seeking Paternity Leave must be taking time off to care for the child and /or support the mother.
To qualify for paid Paternity Leave employees must also earn at least the amount at which National Insurance contributions become payable.
Employees may take one or two weeks of Paternity Leave, which can start at any time after the baby is born or on a particular date after the first day of the week in which the baby is expected. However, Paternity Leave must usually finish within 56 days of the baby's birth. Regardless of how long is taken, Statutory Paternity Leave must be taken as one continuous block and cannot be split up into odd days.
Some companies may offer additional or different terms for Paternity Leave. An employee is entitled to choose Statutory Paternity Leave over the terms offered by their employer if they find it preferable. The entitlement to Paternity Leave does not apply to those who are self-employed or who are defined as workers.
For further information, speak to your Human Resources manager or contact your local Citizens Advice Bureau.
You might also like...
My daughter is 13 and still at school she just found out she is 23 weeks pregnant. I work full time. Could I get maternity leave ?
chris
- 15-Jul-15 @ 12:52 PM
Could you please help, I am on maternity leave with my present full time employer, I have been offered a part time job at weekends with an animal rescue, my employer advises me that i would have to put in my notice and that i will not be receiving anymore maternitypayments if I work at weekends is this correct. Thank you in advance for any help or advice
Cassey
- 27-Aug-13 @ 6:38 PM
after a battle my son get to spend time with his little girl, and it was also agreed that he could have 4 weeks a year with her, but now because he wants all put down in black and white, she is trying to stop his holiday contact, because she say now she is too young but he has already had her twice can she do this? his ex says she now going to college and leaving the wee girl with her parents or who ever. there is a lot more to this case than i can type but can she do this start something then try to stop it and if went to court would she in
granniegrumps
- 15-Sep-12 @ 9:17 AM