My Children Have Been Taken Into Care - What Are my Legal Rights?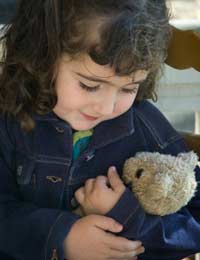 Q.
My children have been taken into care, Social Services have said it is respite care and that they are not on any register. I was asked to sign some paper work but was not given a copy.
My children were extremely upset at the time and the social worker thought it best to just leave. Social Services will not disclose the location of my very young family.
What are my legal rights?
(Mr PJ, 11 September 2008)

A.
Unfortunately, the law is on the side of Social Services if you have signed some paperwork. It is likely that the paperwork you signed was an order issued by the Family Proceedings Court giving Social Services temporary custody of your children. However, they are not the wards of Social Services but are wards of your Local Authority.
Initially, what should have happened was Social Services should have applied for an Emergency Order to have the children taken into care, and then they will have had to go back to Family Proceedings Court to get a care order. You should have been made aware of this from the outset so that you could have voiced your objections or petitioned the Family Proceedings Court to return a different ruling.
Once the children have been removed from your care and been placed in the care of the Local Authority, Social Services are not obliged – by law – to give you details of your children's whereabouts for their own safety, even though from your point of view the children are perfectly safe in your presence. This is designed to protect not only the children but the identity of any Foster Parents the children may be placed with, however temporary.
Your first point of recourse should be Social Services, especially if you were not provided with copies of all relevant paperwork. In any instance of taking children into custody, you should be provided with copies of all orders issued or affected so that you are fully aware of your legal standing. Social services should give you exact details of why the children were removed from your care and qualify what exactly they mean by respite care. They should also be giving you details of any Family Proceedings Court hearings that are due to take place.
It is best to seek representation from a solicitor who specialises in family law and ask them to act as a mediator between you and your Local Authority. They will also be able to obtain copies of all orders and documentation relating to your case and clarify what you signed and what you agreed to.
He or she may also be able to petition the Family Proceedings Court for a hearing that clarifies everyone's position in the matter and may also bring about a scenario where visits – albeit supervised ones – can be arranged.
You might also like...
My two children have been taken into care since October, 2021 and have not been able to see them nor have contact with them for over 7 months, despite court order for me to have supervised contact with them. At present, both of my children are in separate placement and the older one of 12 years is not in school at the moment. All effort to have the social worker to arrange contac5 have proof abortive. Please, I need your help. Thanks.
Esther
- 23-Jul-22 @ 4:18 PM
Hi my three daughterswas taking in the care by social worker the reason its I dont know why the social workertake my kids away from me we have hearing court but I didn'tget any answer why they take my kids. I'm single I was been placedto the hostelwith my three girlsby social worker and then they just take my kids away from me can you please help me with that and which right I have. Thanks
Klaudia
- 13-Jul-22 @ 5:44 PM
Hi all my daughter has been taken into care from her mother I ent been with her mother for over 2 years I wald like to no have a father got right to remove my daughter from care if he on a birth certificate and with out singing any paper work for my daughter being in care
Lewis Towner
- 26-Sep-21 @ 2:22 AM
How is the law on there side when they just take kids without evidence because they don't like ourfamily through jealousy
PAFA
- 12-Jul-21 @ 6:35 PM
My daughters made a allegations against me but has already said I didn't do it. My daughters just needed some help she is adhd and her father let them be abused the social service won't pay for the counciling they needed even thou I sort it set it up got 10 free sessions but she needed more my 14year old son was treated awfully put miles away treated like a criminal so he ran away and is saying he ain't coming home till he can live with me again he's been missing for 2weeks now is there an emergency order since my son is now at risk so he can come home I haven't signed anything I no not too
Gina
- 11-May-21 @ 5:26 PM
Do you help to fight people to get their child back from care
Danny List
- 28-Apr-21 @ 8:46 PM
What happensif the socialworkerbroke contactrule made by the judge 3 times what can I do
Dido
- 18-Mar-21 @ 10:34 PM
Also I have been bullied all my life and I'm 27 years old and I'm still having people starting on me like social services how do me and partner get back are son with us and me and my partner is really heart broken and would like help to get are son back with us who can help us and give us advice. Your sincerely from lucy
Lucy megan Murphy-br
- 26-Feb-21 @ 8:23 PM
Hi my name is Lucy I have learning disability and mild asd and allstic and dysctic and I feel like social services are discrimination to me and my partner Chris and bullying and undermining me and my partner they have tooken my other two children plus my new born baby who only 8 weeks old . Your sincerely from lucy
Lucy megan Murphy-br
- 26-Feb-21 @ 8:14 PM
My daughter been taken into care under false information from social worker how do I get my child back I am scared of further lies been made or false info to courts how long until I get her back. They hav free also failed at the two contacts they put in place to see her on FaceTime which didn't happen??
Susan
- 23-Jan-21 @ 12:46 PM
So my grandchildren are on a care order of local authorities and their mother has done everything that was asked of her and more what care she do to get her children back into her care ?
Spoony
- 19-Jan-21 @ 12:54 PM
A child has been taken into care and I have been contacted by social service to take a dna test to see if I am the child's father.. if I am the child's father what Rights do I have to fight for the child. Will I have to go to court etc?
Reece
- 8-Jan-21 @ 10:58 PM
Hello I need help my partner in treating whit social services because his name in not on the birth certificate what should I do I'm getting worried an I'm bipolar can my children be removed from me
Elizabeth
- 11-Oct-20 @ 6:56 PM
Hello I need help my partner in treating whit social services because his name in not on the birth certificate what should I do
Elizabeth
- 11-Oct-20 @ 6:54 PM
Hi social taken my son into foster care off the mum and not pushing for my DNA test to prove he's mine and social worker was rude when I spoke to her
Liam 93
- 6-Oct-20 @ 11:27 PM
I am pregnant with my second child and have social sevices involved they are trying to make me sign a section 20 but am not as that mean they remove at birth
Tezza
- 2-Oct-20 @ 3:40 PM
Can my sister take himbecause if we need to go through all the visiting and over night stays if we change it for my other sister 'it's a long process so if I let it go through with my sister who has done and passed all checks then my other sister who has no children and a extra room takes him will it be better for him to be in our family then for my sister to take him because of family changes 'we lost our mum just their so social work send they are wanting the over night stays to begin but I've asked my sister to not to tell social work of the changes in her life to go ahead with kindership then when hes in our family then my other sister who has no kids takes him rather 'would that be allowed
Ann Barclay
- 27-Sep-20 @ 3:55 PM
My son was taken into temporary care because I wasent sending to school cos I knew he needed a special school since primary he wasent in a class room sat in a room 'he would pass out and hit you for no reason but it's gone on a year and over hes not back my sister passed for kindership over 6 mouths ago she has been allowed over night stays but with this corna 19 its holding things up since then my sister had to deal with the death of my mother and her daughter having a child so if my sister takes him could she then give my older sister him cos she has no kids and a house with extra room and works never been in trouble in her life
Ann Barclay
- 27-Sep-20 @ 3:38 PM
My friend has a daughter who is in care but living with her father, (my friend's ex) Up until lockdown my friend had supervised contact twice monthly for three hours a session and it was going very well. This had been going on since July 2017. My friend kept trying to get community contact and improve on what she had. Children's services would not change the contact, saying she raised concerns about her daughter and asked for too much information which undermined father's position as "primary" carer. When lockdown came in contact was changed from face to face to video contact but reduced from three hours to thirty minutes and an email every other week. After only three video contacts Children's services reduced contact to thirty minutes every month, a big reduction1 The grounds they used were that my friend's emails to her daughter upset her and again the content of the emails undermined father's role as carer even though they edited the emails before sending to fathers computer,and they also claimed that my friend's daughter was not even reading the emails! What can my friend do to combat such illogical behaviour from Children's services?
Billy
- 26-Sep-20 @ 3:41 PM
Hi my son was taken out my custody and put into my at the time partners care who quickly became my ex I was granted monthly visits to start with and build up from there but what I wasn't aware of my ex was seeing the social worker who took my boy he was spoilt in my care he had everything but they said I couldn't look after him as I suffer depression n had a nervous brake down I was accused of neglect,physical abuse mental abuse and wasn't allowed to see him at all at first then at court due to being in the middle of a brake down I wasn't in sound mind so I didn't get a solicitor I just stood there I couldn't get my words out I was awarded a monthly contact with my ex partner supervising my contact the visits only happened about a dozen times now I still suffer mental health n severe depression depression it's also effected my both sons I have also but there not at risk it was just the baby they took once I found out of the social worker n my ex having an affair I took it to the social services and was told I'm not normal I talk to dogs that's best suited to me and that I'm making it all up n lying I printed all evidence out that I had and still faced with don't lie so much and try be normal the social services worker quoted her job soon after n now she's a class room assistant it kills me everyday
Bless
- 18-Sep-20 @ 1:42 AM
If anyone needs advice speak to Gerry at Parenting Together, its a charity.
Tom
- 11-Sep-20 @ 3:48 PM
My daughter had a little girl and unknowing to me she had been caught 5 times with drugs in her system.so when her due date came she came out of hospital with no baby. She told us she was sick then she had a break down and told us social services while pregnant said she had to sign temporary custody to them untill she sorts herself out.its been 3 month now and my granddaughter is still not with her family I need to know if I have rights as a grandma to get my granddaughter back or is it to late
Hi my 4 children were taking into foster care over 2 years ago because social services said we were not capable of looking after them even though we always made sure they were well fed, clothed, and at school on time.This was because a so called friend of ours was found guilty of raping his daughter which we knew nothingabout until they came & told us that we had stay away from him & have no contact. A few weeks later my daughter took really ill & there was no time to phone for an ambulance so being desperate & without thinking we asked if he would rush us to hospital as we thought she was dying. Now Because of this they all ended up in care & lost my house,my job, & my wife. All i want now is to see them out of care because only seeing them 6 times a year is not good enough. I really need some advice on how to do this as my last solitor i had (although good) lost the case because social services said i wasnt capable to look after children as i have other children from previous relationship it was the mother who actually took the children and ran off with someone else. I just dont know what to do anymore or where i can go for help.
Snappa
- 10-Jul-20 @ 1:58 AM
Hi my name is lisa and my children have been in care 2 years from tomorrow. I have done everything I have been told to do by court. I have jump every hoop but no matter what I do it's not good enough to get my children back home. My son as be abused by his care staff and my daughter is self harming smoking and sleeping with men that are older than here. But social services are not doing anything about it. I can't even find a solicitor how will take my case on. I dont know what else to do. I feel like I am letting my children down. Can someone please help me.
Mama bear
- 18-Jun-20 @ 5:00 PM
I had my children removed bk in 24/6/2014 my daughter was placed in a foster placement we're she was neglected for 5 years physically emotionally she would come to contact with holes in her clothes and shoes ever time and she was very unhappy I would go out on contact and bye her new shoes and clothes and report it to the social worker time afater time my son and Foster carer would make complaints and nothing was done for 5 years it come to a head on a sibling contact were they see wot I see and they said she was very sarcastic and no interaction with my daughter that they want down to the social worker and had a meeting with them they made a visit and the out come was my daughter was removed for her care and a investigation was made on the Foster carer and she is no longer able To foster any longer that's all they will tel and that some people foster to care for children and some do it for the money they said she clearly done it for the money with everthink that happened I didn't won't to put her anymore stress but I now feel I need to apply to the court To have a care order discharged As a feel am her mum and need her backwith me I've go to ever contact never missed one But I do feel that am in the place we're she would get all the support she needs I think it's the best place for her
Kel
- 17-Jun-20 @ 10:17 AM
Hey my name is nicole stout my kids have been away in to temp foster care the social workers never show me paperwork and i never signed any so can they do that
coleybby24
- 13-Jun-20 @ 2:40 PM
Why do social workers what youre children? why they so much involved bcz of theyre pay rate, its horrible to hear stories makes me friightened. Some workers r nasty women, some are the nastiest they do lie just to get there ways, and they do mess up youre childrens lives.
samo
- 13-Jun-20 @ 3:32 AM
Can anyone help. Divorced 2 years ago due to ex being gay and leading a very colourful double life including hardcore violent porn and exposing himself on internet. I didn't have a clue it went on whole 6 year marriage. He was very controlling and emotionally abusive including isolating me, threatening suicide if we split and not letting me have any money. No interest in our 2 boys now 4 and 7. He currently has them just 1 weekend a month for 1 night and 1 evening for tea. This was an informal agreement, he has now found out I am due to have a baby in July so is going for 50/50 or residency. Will he get it? It is purely to continue to try and control/hurt me and no thought about best interests of the children. They don't want to go anymore than they do and are so happy and settled. I know many people think 50/50 is the fair arrangement but it really, really isn't in their best interests and I have numerous real concerns. He is narcissistic and will paint such a pure image of himself in court but behind closed doors he is a very different person. I have some very real concerns.
Desperate
- 6-Jun-20 @ 9:42 PM
Iv had a long dealing with social workers since 2002 iv had my 6 children removed eldest child allowed home 3 in foster care and 2youngest adopted in 2005 then 2007 I had my youngest daughter born with heart condition 10 days old she had her first heart operation three months in hospital and court followed hospital advice and my daughter was allowed home with full care order was allowed in 2007 the judge said as long as I continue to provide my daughter the care I have showed that the care order would be revoked in 12 months now in 2008 I moved property I saw no social workers I only saw family worker on the 21st June 2012 my daughter was removed from my care my solicitor wrote a few times and I had a break down more to the case but over all points
bernie
- 13-May-20 @ 4:35 PM
Hi my 3 girls wear taken from me long time a go thy live in Glasgow thy wear put in the social Services care and I never missed any contact and never missed any meeting now thy are grown up and I really missing them but social worker said thy don't went talk to me I don't know what to do I will do anything for them because I love them very much
Syeda
- 9-May-20 @ 10:57 PM