My Child Was Forced to Marry: A Case Study
By: Elizabeth Mugan BA/BSc, PGDipLaw, BVC, CIArb - Updated: 15 May 2012
|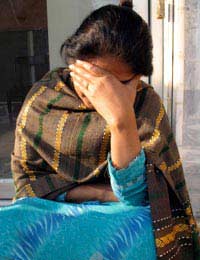 The Forced Marriage (Civil Protection) Act came into force in 2007 to help protect British women of Asian backgrounds from being forced into marriage by their families. Many young women are forced to marry relatives as it can aid their husband in securing entry into Britain, but in the UK it is Illegal For Children Under 16 To Marry. The Forced Marriage Act gave diplomats in Pakistan the powers to save Shazia, a 15-year-old British girl from being forced to marry a relative after her mother raised the alarm.
Back to Traditional Life
Shazia was born in Leeds by her British mother and Pakistani father. She had a normal childhood and was brought up as a Muslim by both parents. "Unfortunately, I split with my husband in 2002 and he went back to Pakistan and re-married, taking Shazia with him. It was completely against my wishes."
"Shazia's father justified his actions in saying that she had become far too westernised and needed to regain a sense of morality within traditional Pakistani life. I contacted several agencies for help and support but, as she was living with her father, there was not much that anyone could do."
Life in Rural Pakistan
"Shazia looked like any other Pakistani female, being trained to become the dutiful wife and mother her father wanted her to become. Wearing a lace headscarf and gown and swapping her GCSEs for lessons in cooking and embroidery, the one thing that made her stand out from her family was the strong Leeds accent that she had picked up from school." Her father was preparing her for a marriage that was to be forced upon her at anytime soon.
Raising the Alarm
Shazia confided in a friend in 2007 who managed to contact her family in the UK. "A relative of Shazia's friend contacted me to tell me of my ex-husband's intentions to marry her and her cousin. I quickly rang the Forced Marriage Unit in London who in turn alerted the team in Islamabad."
The Diplomats in Islamabad managed to get a British Court order, backed by a Pakistani judge, and gained entry into the home where Shazia was living, while her father was away on business.
The Diplomats took Shazia into a private room where they spoke in hushed voices so that her prying family could not hear from outside the door. She confirmed that at just 15 years of age, her father was arranging a marriage to a man she did not love and that she was frightened he would beat her if she disobeyed him. He had already beaten her several times before.
"Shazia said that she wished to return to Britain to live with me." There had never been any chance of escape previously as in such a traditional Pakistani village, as the place where she lived, a young woman walking alone would be stopped and questioned within five minutes of walking outside the village.
Gaining her Freedom
"Shazia's stepmother cursed her, saying that she had brought shame to the family and that she could not leave without her father's permission. I know this upset her."
Shazia raised concerns about leaving the family home as her uncles, who lived nearby, would cause trouble. The diplomats assured her that they had policeman outside to protect her. She asked if she could say goodbye to her friends but she had to leave immediately in order to regain her freedom.
Returning Home
"Shazia was taken to an Islamabad Women's Refuge for two days and then flew home to England. I couldn't wait to see her and met her at the airport. She is now safe and back with me, returning to normal British life," said Shazia's mother.
If you or someone you know is, like Shazia, being forced into marriage against their will, then please contact the Forced Marriage Unit who can give you help and support.
You might also like...