UK Law and Child Marriages
By: Lorna Elliott LLB (hons), Barrister - Updated: 25 May 2011
|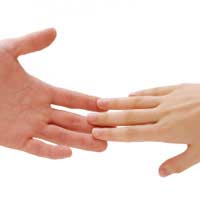 Young people in the UK are allowed to marry without requiring the consent of a parent, guardian or court when they reach the age of 18 years. Under the age of 18, and as long as the child is 16 or 17, 'parental' consent is required. However, there can often be questions as to who is legally entitled to give that consent, especially if a child has grown up with step-parents, grandparents or other carers.
Article 12 of the European Convention on Human Rights allows men and women to marry as long as they are of 'marriageable age.' The fact that the UK does not allow children to marry under the age of 16 is not an infringement on their human rights, because the Article allows member states to provide minimum ages for marriage.
Obtaining Consent
The law in relation to marriage has changed substantially over the centuries but the Children Act 1989 now, in effect, provides that consent can be given by a person who has had day-to-day care of the child who wants to marry. Therefore, consent must be given by the following:
Each parent who has Parental Responsibility and/or each Guardian Of A Child. If an unmarried father does not have parental responsibility for his child who wants to get married, he will not be able to provide consent.
If the child is subject to a Residence Order, the consent of the person(s) with whom the child is living is required.
If the child is subject to a care order, the local authority must additionally consent to the marriage as well as any parents or guardians.
Similarly, if the child is a ward of court, the court's consent is required as well as any parents or guardians or other persons as listed above.
Exceptions to the Law
There are two situations in which the requirement for consent may be dispensed with. First, if consent cannot be obtained because of absence, unavailability, or disability, consent may be waived altogether or the court may provide consent instead. If a person whose consent is required refuses to give it, it is possible to make an application to the court to obtain the consent.
Civil Partnerships
Children under the age of 16 cannot legally enter into civil partnerships, but similar to heterosexual marriage, they can enter a civil partnership without requiring consent from anyone once they reach the age of 18. At the age of 16 or 17, the consent of parents, guardians or the court is required as above.
Children Under 16
A marriage is void between two people if one or both of them is under the age of 16. This has been the law since 1929, before which a boy was able to marry at the age of 14, and a girl at the age of 12.
Forced Marriage
The Forced Marriage (Civil Protection) Act came into force in 2007 to help protect British women of Asian backgrounds from being forced into marriage by their families. The Foreign and Commonwealth Office deal every year with numerous cases of children being forced to marry while they are underage, some involving children as young as 13 years old.
You might also like...