Dealing with Child Crime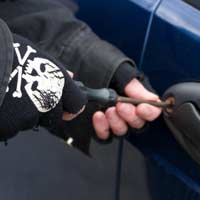 In England, Wales and Northern Ireland, a child can be held accountable for a criminal offence from the age of 10. In Scotland, however, the age is currently 8 but is soon to be raised 12 years old.
Criminal Proceedings
Depending on the nature of the crime, there are several ways in which a child can be dealt with (see below). But if the crime involves bodily harm to another or indeed death, the crime is prosecutable in the same manner as it would be for an adult.
In recent years, there have been criminal proceedings brought against children who have accidentally – or purposefully – murdered other children, and under these conditions a trial and subsequent sentence in relation to that of an adult has taken place.
It is important to take into account how the law sees children and at what age the law determines that a child is responsible for his or her own actions.
Anti-Social Behaviour Offences
If a child is found to have committed an offence that constitutes an anti-social behaviour offence, he or she may find that they are issued with an
Anti-Social Behaviour Order (ASBO)
.
Such an order is issued by a magistrate if there is sufficient evidence to suggest that the child may commit a similar offence, and therefore steps must be taken to reduce the likelihood of this being the case.
What Constitutes an Anti-Social Behaviour Offence?
An Anti-Social Behaviour Offence can be any one of the following:
Vandalism
Joy Riding
Racial Abuse
Sexual Impropriety
Theft
Causing an Affray
Under-age Drinking
Graffiti
Mugging
Burglary
Of course, this is not a definitive list but it does aim to show those offences which are most often committed by children and minors who are detained by police.
Other Offences
If a child or minor commits an offence not listed among those already mentioned, he or she may be liable to a custodial sentence in a Young Offenders Centre.
A Young Offenders Centre is the juvenile equivalent to adult prison and any child or teenager held in such a centre may find that they are removed to an adult prison once they have reached the age of 18.
ASBOs and ABCs
Anti-Social Behaviour Orders (ASBOs) and
Acceptable Behaviour Contracts (ABCs)
are issued to those children or minors who are prosecutable but are likely to be placed under supervision of their local
Youth Offending Team
.
An Acceptable Behaviour Contract (ABC) will be issued informally by the police and will be signed by the individual responsible, who will be given the opportunity to remain out of trouble for a set period before the Acceptable Behaviour Contract is removed.
If all efforts fail to curb the anti-social behaviour of the child, he or she will be taken before a magistrate and an Anti-Social Behaviour order (ASBO) will be issued. This is a legal commitment to be bound over and any breach can result in a custodial sentence in either a Young Offenders Centre or an adult prison – depending entirely on the age of the individual involved.
You can find out more about Anti-Social Behaviour Orders and Acceptable Behaviour Contracts from your local authority, Youth Offending Team or Community Police Officer.
You might also like...
what do you do when someone blackmails you for doing something that might get you into trouble.... Like as a child and having sex with your cousin..... And your other cousin sees you and blackmails you and controls you about it forever but he has kept the secret for 3years now and i found a way to blackmail him too he made a fraud at school told him he can go to jail.... Stoped blackmailing me and we changed schools now he started to blackmail me again.... What should i do because sometimes i feel like killing him...
cameeeee
- 19-May-12 @ 10:53 AM