Employing a Child
By: Lorna Elliott LLB (hons), Barrister - Updated: 27 Mar 2018
|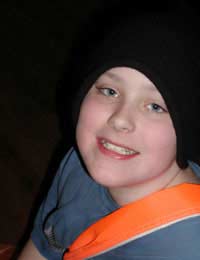 Children under the age of 13 cannot be paid for work unless it relates to sport, television, theatre, modelling or similar activities where a child is paid for their participation. In order to allow a child to undertake this type of work, the employer needs to have a licence from the local authority first.
If a child is under the age of 13, they have no particular 'right' to work. It is, however, possible for children aged 13 or over to undertake part-time work as long as it complies with local byelaws. 'Work' for these purposes is defined as light work on an occasional basis. If the area in which you live does not have byelaws that allow children age 13 to take part-time employment, then children in that area have no 'right' to work and should not be employed.
14 Year Olds
Children aged 14 years old and above can work but there are limitations, which means they cannot work:
Before 7am or after 7pm
During school hours
Longer than 1 hour before school (if local byelaws allow it)
Longer than 25 hours per week during holiday times
Longer than four hours without a one hour break
Longer than 12 hours in a school week, during term time
More than 5 hours on a Saturday during term time or week day during school holidays
Similar limitations apply to 15 and 16 year olds, but they are allowed to work for up to 35 hours in any week during the school holidays.
What is 'Light' Work?
Depending on where you live in the country (i.e your local authority) children under 16 can generally undertake farm work (light), newspaper deliveries, shelf stacking and other shop work, office work, hairdressing, domestic work (not kitchens), car washing, and work in hotels.
Children under 16 are generally not allowed to work as street traders, in industrial settings such as mines and quarries, betting shops, charitable collections, petrol stations or in scrap metal.
A substantial number of local authorities have banned the following in relation to children, but it is always worth checking whether your council allows any of these jobs:
Collecting money unaccompanied
Telesales
Working in a butchers
Working at an amusement park
Working in a commercial kitchen
Door-to-door canvassing
Delivering milk
Alcohol or fuel oils
Working in a cinema, night club, disco or theatre
Children's Working Rights
A child is not entitled to holiday pay. Sick pay will only be paid if a child has a contract specifying that they will be so entitled. A child will only have to pay income tax if their income exceeds their personal allowance during the tax year. This is unlikely to be the case if a child is at school.
A child can usually become a member of a trade union, and can also be included under an employer's liability insurance. A child must comply with Health and Safety laws. The national minimum wage does not apply to children under the age of 16. However, 16 and 17 year olds are entitled to £4.20 per hour (in 2018).
You might also like...