Community Sentences For Young People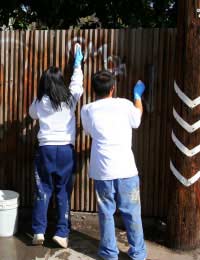 Many people consider sentencing an individual after they have committed a crime to mean that they will be sent to prison in order to be punished for their crimes, but this is not always the case.
Depending on the severity of the crime or the nature of the circumstances which brought about the crime, there can be other options explored by the magistrate in their summing up before sentencing is handed down. And this can often include receiving reports from social services and other recognised bodies.
What is a Community Sentence?
In essence, a community sentence is a sentence handed down by a judge or magistrate which does not involve the defendant serving a custodial sentence.
A community sentence may be one of the following:
Attendance Centre Order
Drug Treatment and Testing Order
Community Order
A community sentence is also referred to as 'community service', and is a way in which the individual who has been found guilty can make good on his or her past behaviour and also try to lift themselves out of the spiral of crime.
What is Community Service?
Community service takes the place of a custodial sentence as the nature of the crime may be such that a custodial sentence is either not the most helpful in rehabilitating the guilty party or simply because the crime does not warrant a custodial sentence.
In any event community service is designed to ensure that the guilty party is punished in some way other than simply paying a fine which can be nothing in the way of a deterrent. Many individuals convicted of a crime who have to pay a fine simply re-offend and this leads only to their continual committing of crime.
Community service can involve working within the community in many varied roles including volunteer work. Volunteer work can only be undertaken by the individual in question if he or she has been convicted of a crime that has not involved assault or abuse of children, the elder or what the court may consider to be vulnerable people.
With this in mind the individual may have to have a Criminal Records Bureau (CRB) check carried out before he or she can become involved in such work.
Alternatively they may be asked to take part in activities that have a direct bearing on their local community such as the removal of graffiti, picking up litter and other forms of unpaid work.
At the time of sentencing the magistrate or judge will pass down a community sentence which will detail how many hours community service are involved and this will vary depending on the nature of the crime they have committed to begin with.
Treatments and Rehabilitation
During their community service the individual may be asked to undertake a drug treatment course or attend meetings for people with drink, drug and other addictions. These meetings are designed to help the individual move away from the destructive elements of their lives which lead to their breaking the law to begin with.
They may also be required to be under curfew meaning that they cannot be outside after a set time and may also be required to stay away from specific areas especially those areas where their crimes were committed.
For more information, contact your local Youth Offending Team or community police officer.
You might also like...